Webinar Sign up Initiated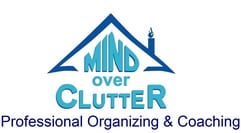 I'm excited to have received your registration for my free live webinar, 5 Reasons Clutter Happens and How to Lose It in 4 Easy Steps. I am looking forward to helping you tame your clutter once and for all.
Almost finished…
We need to confirm your email address.
To complete your registration, please click the link in the email we just sent you.