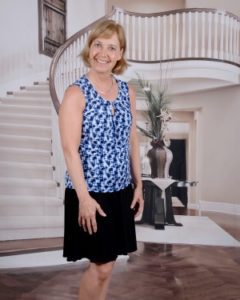 Julie Stobbe, Trained Professional Organizer, Lifestyle Organizing Coach and owner of Mind over Clutter, has been featured in The Hamilton Spectator.
She believes that organizing solutions need to fit your unique style and personality. She works with you to determine solutions to help you successfully restore peace of mind to your living environment. She coaches you to break-free of emotional and physical clutter constraining you from living the life on your terms.
"I love seeing the smiles on my clients' faces when they have reached their goals.  They love their home, office and their lives are progressing in new ways. After completing my B.Ed and HB.Sc. in Kinesiology I taught in many different settings, elementary school, gymnastics, gymnastic coaches and University. I came to a crossroads when my sessional contract was not extended. I was 48 and I needed to find a new path.  I explored Professional Organizing, started my business, Mind over Clutter in 2006, grew it to full time.  I learned through my work that it is never about the stuff but always about the mind.  That lead me to adding Lifestyle Organizing Coaching to my services."
Her services range from creating a plan that you can use to organize your own house to organizing on-line together with you. Julie works in partnership with you to develop routines and spaces to organize your life and develop a Mind over Clutter attitude.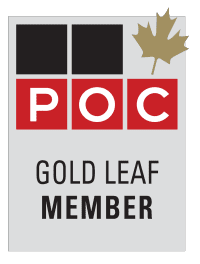 Julie is a Gold Leaf Member with Professional Organizers in Canada (POC). In 2007 she received her Level 1 certificate in Chronic Disorganization from the Institute for Challenging Disorganization (ICD) and in 2008 she achieved her Trained Professional Organizer designation (TPO). In 2012 she obtained her Competent Communicator certificate from Toastmasters. In 2014 she began training in the Coach Approach program.
She is passionate about Virtual Organizing and promoting it in Canada and the United Kingdom. She is the founder of the POC Special Interest Group – Virtual Home Organizing.
Julie is involved with her association, Professional Organizers in Canada (POC) as an executive member on POC Cyber Chapter. She has served as Secretary of the Halton-Peel Chapter, Membership Coordinator and Treasurer for the Cyber Chapter, Chairperson for the POC Niagara Networking Group, Chairperson of the National Education Committee and Program Lead for the National Conference Committee.
As a mother of three young adults, she has had hands-on experience organizing hobby supplies, bedrooms, playrooms, home offices, basements, garages, household and back to school routines, and relocating students. She has gained practical skills organizing offices and managing a professional corporation as the daughter of a businessman and wife of a professional.
Julie has authored and contributed to the following articles:
NAPO 2016 Organizing Expo – Part 1
11 Smart Things Pro Organizers Do Every Morning
20 Entrepreneurs Explain How They Selected a Logo for Their Business
10 Ways Organized People Declutter Their Lives
Work-life balance tips for Mom Entrepreneurs
5 Strategies for Spring-Cleaning Your Home Business
10 Tips for Organizing your Family
Do You Play Well with Others? A look at cooperative competition
Mind over Clutter - Julie Stobbe
26 Entrepreneurs From All Over The World Share Their Experiences On Pivoting During The Pandemic
Hear interviews with Julie:
The Zoomers on Clearing Clutter
She does help someone to be organized