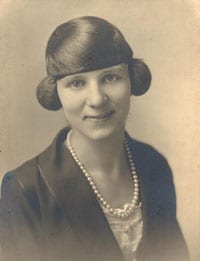 My guest blogger is Wendy Dessler of EverPresent
Photos capture moments that celebrate joy. Sometimes, they're a snapshot of a once-in-a-lifetime experience. Other times, they're an heirloom to look back on that captures a candid moment with a loved one. In most cases, they're irreplaceable.
Storing and preserving your old images ensures that your memories persevere. Here are some tips for protecting your precious memories so that they stand the test of time.
Digitize Your Images
The best way to maintain and preserve old photos is to ensure that there is a digital copy. Not only does this keep your memories safe in the event of a disaster, but it also makes it easier to share those memories with other members of your family. For example, using a slide scanning service offer to transfer your old vacation slides to a disc will allow you and your siblings to share the memories without worrying about hard copies.
With the prevalence of cloud and remote technology, it's easier than ever to digitize your images. Use a cloud sharing service to store copies of your photos to use for future projects and future generations.
Keep Old Photos Out of Light
The sun and exposure to light over time can have a detrimental impact on your original photos. When storing images, be sure to keep them out of the light. Rather than framing and displaying that original sepia photo of your great grandfather on his farm, make a copy and display that instead. Keep the original stored in a dark area to help maintain it.
It's not only old polaroids that you have to worry about. Even printed photos from as late as the 1990s and early 2000s are susceptible to light damage. Never display a photo without ensuring you have the original tucked away for safekeeping.
Avoid Pens, Clips, and Rubber Bands
Keeping similar photos together with clips and rubber bands can be tempting, but they can also damage your photos over time. Instead, use dividers to separate your images by date, place or event. When looking for paper dividers, be sure to use archival quality paper that won't discolor your image over the years.
Noting where the image was taken and who is in it can be beneficial when looking back. It's a great way to pass along some interesting family history to younger generations. However, writing on the back of the image in pen can indent the front of the image, causing breakage. Furthermore, the ink can seep over time, impacting the image touching the ink from behind.
Get some high-quality sticky notes to adhere to the back of your image and write in pencil when possible. There are also archival-grade pens for this purpose. When using these pens, be sure to allow the ink to dry completely before storing your photos.
Taking measures to protect your photos will keep your memories safe for years to come.
Click To Tweet
Make it Air and Water Tight
The more secure your images, the better they will last. Forgo the decorative cardboard and wooden boxes and store your images in airtight totes. Not only will this help protect your images from the elements, but it will make them much easier to transport.
Have Smart Handling Protocols
When taking your photos out, set some ground rules. First and foremost, ensure no one has food or beverages near the photo. One small accident can result in the loss of your precious memories. Be sure that handlers wash their hands first and try to hold the photos by the edges to avoid smudges and fingerprints.
If you plan on handling a lot of images at once or are working on a photo project, it's worth wearing pure cotton gloves to create a barrier between the images and the natural oils your body produces.
Looking for a Personal Photo Organizer to help you with your photos? Go to APPO and find a directory of photo organizers in your area.
Taking measures to protect your photos will keep your memories safe for years to come.

Julie Stobbe is a Trained Professional Organizer and Lifestyle Organizing Coach who brings happiness to homes and organization to offices, in person and virtually. She enjoys working with her clients to provide customized organizing solutions to suit their individual needs and situation. She reduces clutter, streamlines processes and manages time to help her clients be more effective in reaching their goals. Julie can coach you to break-free of the physical or emotional clutter constraining you from living life on your terms. 
Contact her at julie@mindoverclutter.ca
 Twitter – https://twitter.com/Julieorganizer Facebook – http://facebook.com/mindoverclutter/  
Facebook group Organizing Mind and Space https://www.facebook.com/groups/1881280812154271/
What to learn more about working with a Professional Organizer?
https://mindoverclutter.ca/what-does-a-professional-organizer-do/