Information below from Fire Prevention Canada: Working with the private and public sectors to achieve fire safety through education. Fire Prevention Canada is a non-profit organization that depends on sponsors and volunteers to help keep Canada fire-safe.
This year's national theme is "Have Two Ways Out.©" Fire Prevention Week is recognized every October during the full week – Sunday through Saturday – that October 7th falls on. Despite the fact that fewer fire losses are reported in Canada, still, on average, eight Canadians die from fire every week. Most of these fires are preventable and caused by careless behaviour. That is why it is critical to educate Canadians and incite them to act. During this week, fire departments across the nation will promote public awareness of the dangers of fire and the ways we can protect ourselves from fire.
Did you know that modern homes burn much faster?
Research over three decades has shown that modern homes may be making house fires more deadly than ever before.
Newer homes and furnishings are made with more synthetics which make fires ignite and burn faster. They also release more toxic gases when burned. Most fire victims die from smoke or toxic gases and not from actual burns. Deadly conditions are reached much more quickly now than in the 1970s when more natural materials were used in home and furnishings.
Over 30 years ago, an important study conducted tests in actual homes with sizes and floor plans, furniture and items, and smoke alarms on the market. That report concluded smoke alarms generally provided the necessary escape time for different fire types and locations. This research led to the popular use of smoke alarms in residential settings
A more recent 2005 study found a troubling difference with the previous investigation. The amount of safe escape time was consistently shorter and the fire growth rates were faster. It is thought that synthetic materials currently found in homes contributed to this change. The study concluded that because fires could be more aggressive, the time needed to escape home fires has been reduced from approximately 17 minutes to as little as three minutes.
This gives less time for occupants to escape a fire and is shorter than the seven minute response time target for fire services. This disparity can mean the difference between life and death.
With this in mind, this is just a gentle reminder that it's everyone's responsibility for fire safety. Your line of defence is as follows:
The prevention of fires in the first place;
the detection of smoke and fire with working smoke alarms as a second line of defence; and
Evacuation to safety by having a well-rehearsed fire escape plan is the third and most important action are all important notes.
Need help organizing a plan in your home, contact Mind over Clutter to help with streamlining your processes and developing home routines.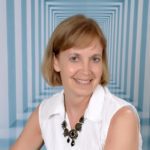 Julie Stobbe is a Trained Professional Organizer and Lifestyle Organizing Coach who brings happiness to homes and organization to offices, virtually using Zoom. She has been working with clients since 2006 to provide customized organizing solutions to suit their individual needs and situation. She uses her love of teaching to reduce clutter, in your home, office, mind and time. She guides and supports you to be accountable for your time, to complete projects and reach your goals. If you're in a difficult transition Julie can coach you to break-free of emotional clutter constraining you from living life on your terms. Online courses are available to help instruct, coach and support your organizing projects. Get started by downloading Tips for Reorganizing 9 Rooms.
Contact her at julie@mindoverclutter.ca
Click here to learn more about her online course Create an Organized Home.
 Twitter – Facebook – Facebook group Organizing Mind and Space
Click here to learn more about working with a Professional Organizer.
Here is a great video on how to store batteries safely to prevent a fire in your home.
Batteries can be recycled in many locations.  Share in the comments where you recycle your batteries. 
Julie Stobbe is a Trained Professional Organizer who brings happiness to homes and organization to offices, in person and virtually. She enjoys working with her clients to provide customized organizing solutions to suit their individual needs and situation. She reduces clutter, streamlines processes and manages time to help her clients be more effective in reaching their goals. Contact her at julie@mindoverclutter.ca