You may have heard of little free libraries.  They are cupboards mounted around neighbourhoods where you can donate a book and take a book, for free.  This Thanksgiving my niece introduced me to the Little Free Pantry in her neighbourhood.
Community Fridges have been around for several years, beginning in Germany and Sweden in 2012 and now several exist in many countries and across Canada including one in Hamilton and eight in Toronto.
Giving opportunity
My niece asked everyone in the family to bring canned or boxed goods or baby food and diapers to our Thanksgiving meal.  She collected them and is putting them in The Little Free Pantry as items are taken to help restock the cupboard. I was honoured to be asked to contribute to this project. The pantry is there for anyone to take some food or donate food to help everyone have better food security.   "Take what you need, leave what you can", is their tagline.   Why are they doing this, to "build a better community by fighting hunger today."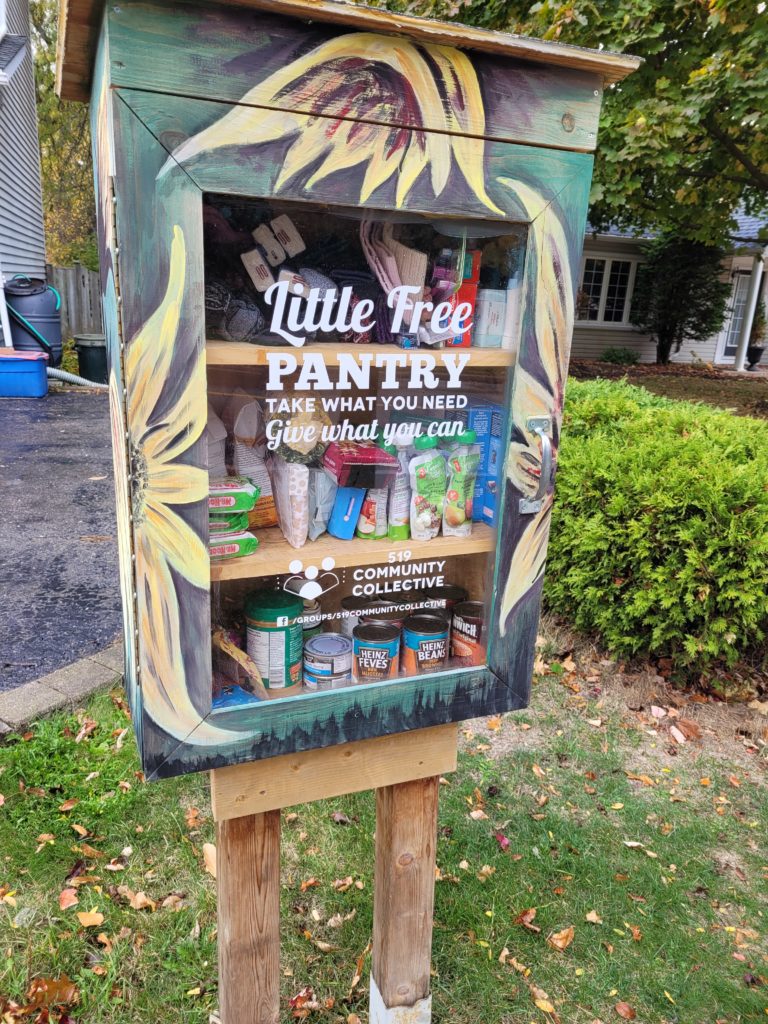 519 community collective 
This project sprung up out of Covid. The founder is Julie Sawatzky.
They are one of many groups working together to fill gaps for seniors, single parents and families who are living in shelters or transitional living by providing emergency aid and essentials to create a better and more stable tomorrow.
The 519 Community Collective has 12 programs including a community fridge nourish kitchen, 2 urban gardens, 23 little free food pantries installed across the region, an assortment of emergency food programs, and more.
Lincoln County Community Fridge 
Down the road from where I live is another food pantry project.  On July 5, 2021, the Lincoln County Humane Society launched the Lincoln County Community Fridge at its animal shelter in St. Catharines, Ontario.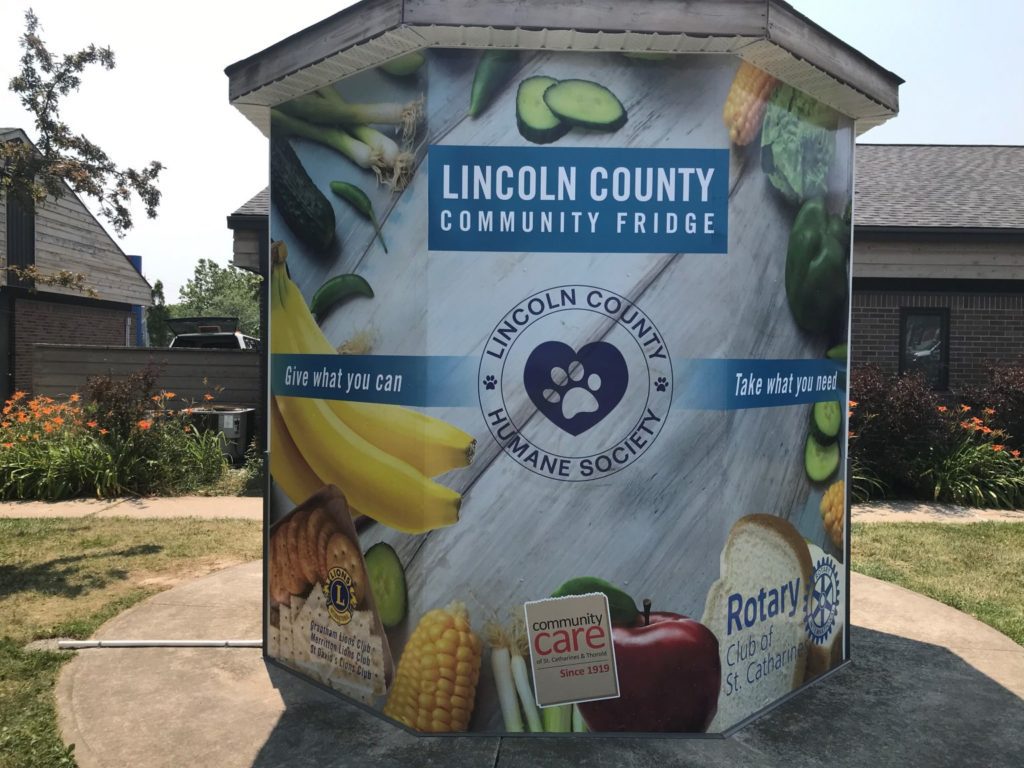 What is a Community Fridge?
This is how they describe their program.  "Our fridge, like others, is a place where anyone who needs food can come to our Community Fridge and take what they need.  We have a large, double glass doored fridge in a new room we built, out of a former cat gazebo. The insulated room is also equipped with 2 pantries to hold dry goods and some limited amounts of toiletries and hygiene products.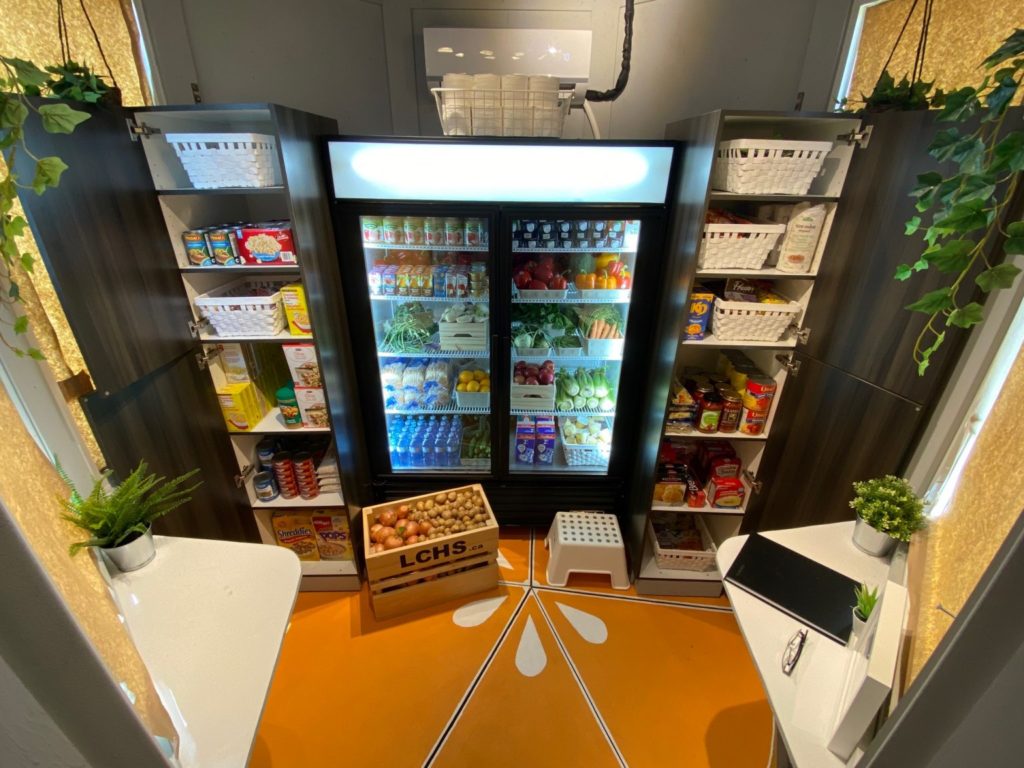 As I walk around my community I love seeing the many ways people are sharing to make their community better for everyone.
Tell me about sharing projects in your community.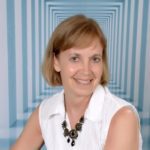 Julie Stobbe is a Trained Professional Organizer and Lifestyle Organizing Coach who brings happiness to homes and organization to offices, in person and virtually. She has been working with clients since 2006 to provide customized organizing solutions to suit their individual needs and situation. She uses her love of physical activity to reduce clutter, in your home and office. She guides and supports you to manage your time. If you're in a difficult transition Julie can coach you to break-free of emotional clutter constraining you from living life on your terms. Online courses are available to help instruct, coach and support your organizing projects. Get started by downloading Tips for Reorganizing 9 Rooms.
Contact her at julie@mindoverclutter.ca
Click here to learn more about her online course Create an Organized Home.
 Twitter – Facebook – Facebook group Organizing Mind and Space