Can you recycle VHS tapes?
Update 2022
It would be wonderful if there was a way to recycle VHS tapes.  I have not been able to connect with Project Get Reel.  I don't think they are in business.  If you need information about recycling and donating items ask your questions in the comments or contact me. at julie@mindoverclutter.ca
I first published this blog in May 2015.  I have been notified that Project Get Reel has received their e-waste license and is up and running.
VHS tapes are 80% recyclable but most end up in landfills.  It is a labour intensive job to dismantle the tapes into their component parts.  "Project Get Reel is giving people an environmentally safe way to dispose of tapes while providing employment to people who may face barriers to securing a job."  They launched this business on April 9,2015.  View the video on this site to learn more about recycling VHS tapes. Watch for more news about this business trying to help the environment and provide sustainable employment for residents in Ontario Canada
Let me know some of the great places you take your donations and recycling to.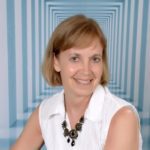 Julie Stobbe is a Trained Professional Organizer and Lifestyle Organizing Coach who brings happiness to homes and organization to offices, in person and virtually. She has been working with clients since 2006 to provide customized organizing solutions to suit their individual needs and situation. She uses her love of physical activity to reduce clutter, in your home and office. She guides and supports you to manage your time. If you're in a difficult transition Julie can coach you to break-free of emotional clutter constraining you from living life on your terms. Online courses are available to help instruct, coach and support your organizing projects. Get started by downloading Tips for Reorganizing 9 Rooms.
Contact her at julie@mindoverclutter.ca
Click here to learn more about her online course Create an Organized Home.
 Twitter – Facebook – Facebook group Organizing Mind and Space