Sick of your old home? 5 Ways to fall in love all over again
Reading time – 5 minutes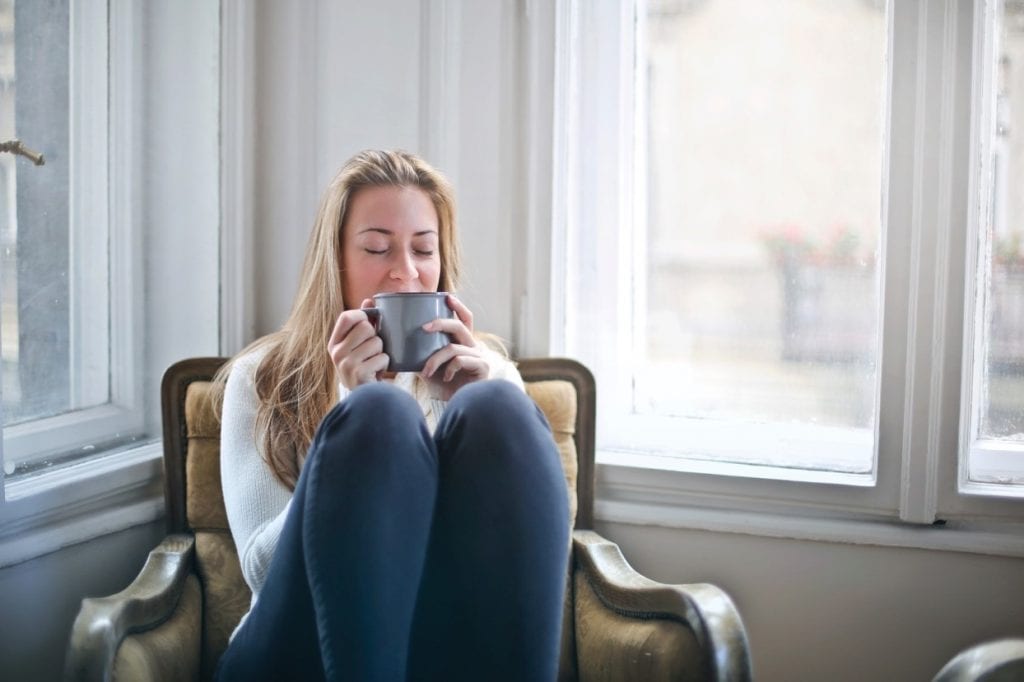 Photo Credit: Bruce Mars on Pexels
My guest blogger is Haley Kieser of Zog Digital.  She always shares an inspiring fresh approach to solving problems in your home.
Our homes are supposed to be the place we go and feel relaxed and inspired. Unfortunately, there are times when it feels very cluttered and closed in. After so much time, we can end up feeling sick of it. It's time to get you to fall in love with your house again! You deserve an inspirational sanctuary that takes your stress away. Here are 5 ways to get there.
Decluttering
One of the biggest reasons why we feel that we're getting sick and tired of our place is because we get buried in the clutter. Our home can be a representation of our minds. Therefore, we must professionally take care of both! We can start with professional organizing. The first step is assessing your clutter and really considering what you can let go of. This can be trash or receipts that are unnecessary. Once you identify the trash and trouble spots, you can move on to creating a functional environment that will work for you. Take note of how you feel once you take care of the decluttering. It's like a brand-new home to obsess with, followed by a brand new you!
[Need help? Let us lend a hand. Read more about our organizing services.]
Painting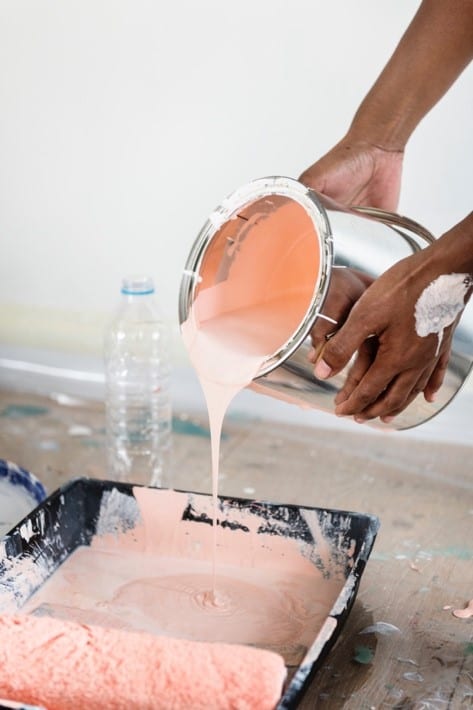 Photo Credit: Rawpixel on Pexels
After you've decluttered your home, you might be inspired to take things further. What better thing to pursue next than repainting your interior? Assess what colors give you the feeling that you desire and find the complementary interior colors as well. If you're having a hard time trying to find the right colors on your walls, use your smartphone to visualize what different colors can do for your home. It might not be perfect, but you can get a sense of what it may look like after it's painted.
Refurnish
Sometimes the furniture can be old and can drag you down. This can be a sign that it's time to reassess some of your furniture. A new couch or table can reignite the passion for your home and have you looking forward to inviting guests or going home every day! Maybe try sprucing up your media center while you are at it. After all, the living room is where most households spend the majority of their time.
Kitchen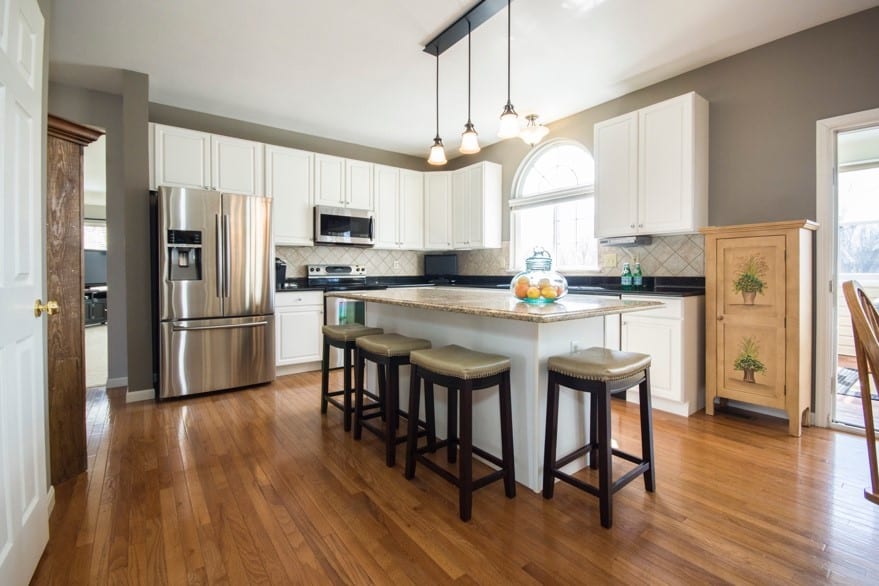 Photo Credit: Sarah Jane on Pexels
One way to get back into the groove of your home is by making it a place where you are excited to invite company. This can begin with the kitchen! The kitchen tends to be a place where most guests start their evening in your home. Whether it's eating or sharing a glass of wine, you want conversations to be able to flow here. Creating an open environment with an island you can sit at with guests is where most would start. You can even start by changing up the cabinets entirely. The cabinets breathe a lot of life into a home.Small changes in your home, decluttering, painting or updating furniture can give you and your home a new vibrant feeling. Click To Tweet
Smart home
The times are flying by – maybe it's time to try to keep up! Getting a smart home is easier than you think and can be less expensive than renovation. Just start by picking up a smart assistant and placing it in your home. You can then ask the assistant questions and get instant answers. If you find yourself liking it, you can then dive deeper by getting smart lights, smart thermostats, and smart TVs. All of which will be commanded by your voice! Imagine turning on your television to your favorite Netflix show without having to grab the remote across the room. Pretty awesome, right?
There is a whole assortment of ways to tackle the stale image one has of their home. The most important thing is just trying. In no time the love for your home will be reignited!
Virtual Reality Apps
If you're wondering what the changes will look like there are apps available so you no longer need to use your imagination.  Technology is at your fingertips and is ready to assist. Augmented reality allows you to overlay computer-generated graphics (such as that sofa you've been eyeing) onto real-life viewpoints.
Here are 6 virtual ways to turn your decore dreams into reality. Rachel Cook of mymove says "These mobile apps will help you virtually outline your vision before you hit the ground aimlessly running-and most of them are free. Download away, then dare to dream. "
Share one way you make a change in your home to it feels fresh and new again.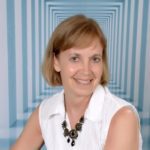 Julie Stobbe is a Trained Professional Organizer and Lifestyle Organizing Coach who brings happiness to homes and organization to offices, in person and virtually. She enjoys working with her clients to provide customized organizing solutions to suit their individual needs and situation. She reduces clutter, streamlines processes and manages time to help her clients be more effective in reaching their goals. Julie can coach you to break-free from the physical or emotional clutter constraining you from living life on your terms. 
Contact her at julie@mindoverclutter.ca
 Twitter –  Facebook –  Facebook group Organizing Mind and Space 
Click here to learn more about working with a Professional Organizer?