Sometimes when we are organizing we make the organization look like art.  We organize books by the colour of their spine, hang baskets on a wall in an interesting pattern or use brightly coloured baskets to hold exercise equipment. Let's look at the reverse of this idea.  Can artwork help you get organized?
I  attended the National Home Show in Toronto Canada a few years ago.  I saw this great piece of artwork.  If you have a small home this artwork is dual purpose.  It can be used to hold CDs, video games and equipment, and books.  Plants would look lovely on this tree especially ivy or other hanging plants that would give it "leaves".  It would be fun to decorate it for any season or special event.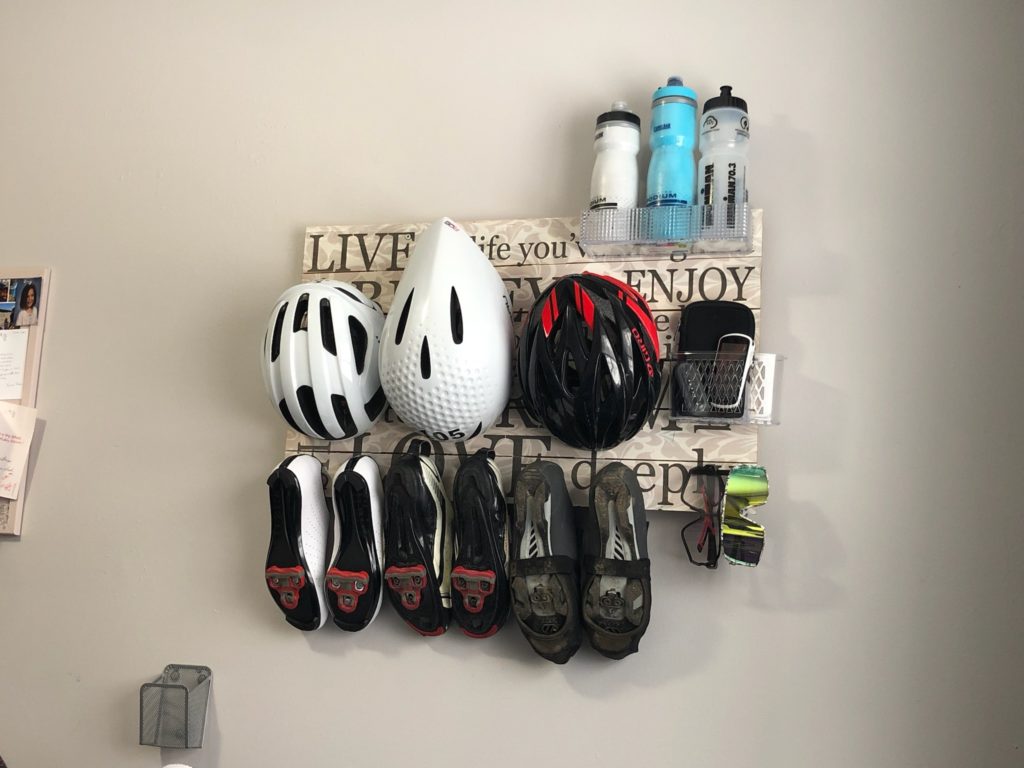 Here is a creative use of a sign. This piece of artwork has hooks added to it to organize cycling gear. When the cycling gear is removed you have a lovely picture on your wall.
Let me know about artwork in your home that helps you stay organized.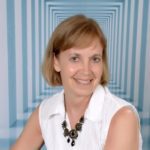 Julie Stobbe is a Trained Professional Organizer and Lifestyle Organizing Coach who brings happiness to homes and organization to offices, virtually using Zoom. She has been working with clients since 2006 to provide customized organizing solutions to suit their individual needs and situation. She uses her love of teaching to reduce clutter, in your home, office, mind and time. She guides and supports you to be accountable for your time, to complete projects and reach your goals. If you're in a difficult transition Julie can coach you to break-free of emotional clutter constraining you from living life on your terms. Online courses are available to help instruct, coach and support your organizing projects. Get started by downloading Tips for Reorganizing 9 Rooms.
Contact her at julie@mindoverclutter.ca
Click here to learn more about her online course Create an Organized Home.
 Twitter – Facebook – Facebook group Organizing Mind and Space
Click here to learn more about working with a Professional Organizer.