Carolyn Shannon is my guest blogger today.  Her business Venting Creatively helps people to find creative ways to shine a light on their life from a different view.  She publishes a magazine called Women of Worth magazine.
Top 10 Productivity Time Killers
Every day countless hours are wasted away due to non-productive activities. Time is money, so when distractions and procrastination set in profitability will decline. A survey conducted by OfficeTime.net has revealed 10 of the biggest time killers. The main offenders that reduce our productivity are:
1. Emails
2. Surfing the net
3. Watching TV
4. Procrastination
5. Meetings
6. Non-business conversations
7. Commuting & travel time
8. Social networking
9. Cell Phones & texting
10. Dealing with red tape
Types of Time Wasting
There are many factors that lead to procrastination. There are a few broad categories that most time wasting falls into.
1. Indecision.
Perfectionists will often struggle with indecision. Some things may never become perfect, and putting too much focus on perfection will mean too much time spent on one job. Splitting the work into smaller tasks is one way to deal with it more effectively.
2. Avoidance.
Fear of being judged can be the main cause of procrastination. It could be fear of failure or even success. Neither of these is something to be ashamed of. Success should be celebrated, and failure is the best way of learning. Think less about what others may think and more about trying your best at the task at hand.
3. Thrill Seeking.
This is when procrastination is justified because the worker likes the thrill of an approaching deadline. If this is the case it is best to move deadlines closer and set personal targets. This still gets you the thrill of working against the clock, while reducing procrastination.
How to Put an End to Time Killers
The first step to battling time killers is to understand and appreciate the amount of time that is being wasted. What is the value of all that lost time? Time wasters will directly affect your career advancement opportunities and reduce the amount of income you could have received. Tracking where your time is spent will allow for efficient time management. Don't just rely on your memory to remember what you did during the day. Use a system so that you have a written record that can be looked over and analyzed. This could be as simple as creating a timetable on a piece of paper, or utilizing a computer program or app to record your daily activities. Cutting down on time killers is a good start, but there are other strategies that should be used to effectively manage your time:
1. Define your purpose.
You need to know exactly what you want when starting a task. Without a definite purpose, you will lose focus.
2. Smart goal setting.
Choose realistic and specific goals and targets. It should be measurable so you know when it has been completed.
3. Plan on a regular basis.
As factors change, your plan should be adjusted to reflect the reality of the situation.
To truly beat time killers you need to work on your mindset & stick to your plan for the long term.
Which type of Time Waster Are You?
1. Thrill Seekers
They feel they can procrastinate, as they enjoy the feeling of working against a deadline
Tip: constantly set and adjust deadlines so that you still get the adrenaline rush but are using your time more effectively than procrastinating
2. Avoiders
They prefer to procrastinate as a means to avoid being judged. Whether it is a success or a failure
Tip: Success is a good thing and nothing to be ashamed of. Failure is a way to learn and improve. Focus on doing the best job you can and not on what others think.
3. Indecisive people
They are often perfectionists but procrastinate to shift responsibility from themselves
Tip: Not everything has to be perfect so try to take small risks and use your intuition. Mistakes may mean you learn something new. Try to split the task up into more manageable parts.
Need help setting new patterns and mindsets this year contact me.  I can work with you virtually to help you become more productive and have time for the things that are important to you.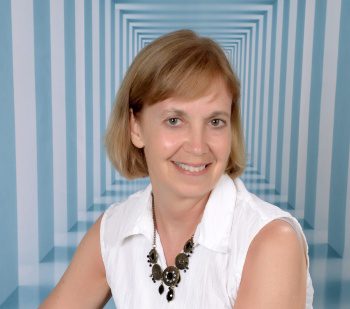 Julie Stobbe is a Trained Professional Organizer and Lifestyle Organizing Coach who brings happiness to homes and organization to offices, virtually using Zoom. She has been working with clients since 2006 to provide customized organizing solutions to suit their individual needs and situation. She uses her love of teaching to reduce clutter, in your home, office, mind and time. She guides and supports you to be accountable for your time, to complete projects and reach your goals. If you're in a difficult transition Julie can coach you to break-free of emotional clutter constraining you from living life on your terms. Online courses are available to help instruct, coach and support your organizing projects. Get started by downloading Tips for Reorganizing 9 Rooms.
Contact her at julie@mindoverclutter.ca
Click here to learn more about her online course Create an Organized Home.
 Twitter – Facebook – Facebook group Organizing Mind and Space