5 tips for digital hoarders
Let go of the anxiety over missing information 
Some people feel very anxious about missing some important news or information.  They will save all kinds of articles, websites, reviews, newspapers etc.  With digitizing information becoming so quick and easy now, many people are putting everything into their laptops, Dropbox, and cloud storage.    Before you continue to save everything sort through it and keep what you need and love so you will be able to find it again on your device.  If you have 11000 photos will you be able to share the one you want to find without becoming overwhelmed and frustrated? If you keep everything you will not be able to locate the information you want.  Once again you will feel anxious. It started well worrying about missing out on information and it ends up with so much information it is useless.  The anxiety is still there.
Read it and delete it
It is ok to forget things, in the past, you only remembered a few things that were important to you.  Most things were forgotten.
File it so you can find it. 
Make folders, files or date tabs so you can find things that you store.  Delete duplicate and out of focus photos and file the best photos with a name on the picture.  Use meaningful file names to help you set limits on the types of material you will store.  Avoid file names like, to read, someday,  when I have time, next month.
When it becomes obsolete delete it.
Your interests change, jobs change, where you live changes and the information you have collected is no longer relevant or of interest to you.  You can search your files to find that type of information but that may take too much time, when you come across files that no longer interest you, delete them.  It is ok.  You are changing and growing and you are moving away from past interests.  There are a lot more interesting things in your current life,  you can let go of the 10 year old information holding you in the past and taking up your time.  Look to the present and keep moving forward.
Avoid the temptation to save 
Melinda Beck  writes in the Wall Street Journal, "Nobody knows how many Americans have digital-hoarding issues … but the proliferation of devices, the explosion of information and the abundance of cheap storage have made it all too tempting for some people to amass emails, text messages, Word documents, Web pages, digital photos, computer games, music files, movies, home videos and entire TV seasons than they can ever use or keep track of."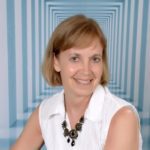 Julie Stobbe is a Trained Professional Organizer and Lifestyle Organizing Coach who brings happiness to homes and organization to offices, virtually using Zoom. She has been working with clients since 2006 to provide customized organizing solutions to suit their individual needs and situation. She uses her love of teaching to reduce clutter, in your home, office, mind and time. She guides and supports you to be accountable for your time, to complete projects and reach your goals. If you're in a difficult transition Julie can coach you to break-free of emotional clutter constraining you from living life on your terms. Online courses are available to help instruct, coach and support your organizing projects. Get started by downloading Tips for Reorganizing 9 Rooms.
Contact her at julie@mindoverclutter.ca
Click here to learn more about her online course Create an Organized Home.
 Twitter – Facebook – Facebook group Organizing Mind and Space