Organize a bucket list for the holiday season
Reading time – 3 minutes
I have never been a person to make a bucket list.  Mostly because I feel I don't have anything to put in it, the bucket.
However, during December I sometimes get depressed.  It is mostly because of the lack of light.  It is also because there are a lot of expectations leading up to December 25th and then it is all over.  Sometimes it went well and some years it didn't go very smoothly.  This can lead to dreading the holiday season and having your spirits drop.  So over the years, I have been incorporating many fun events through the month of December so there is less emphasis on one day.  So this year I am making a bucket list.Incorporate many fun events through the month of December so there is less emphasis on one day. Click To Tweet
go to a holiday  concert
go to a candlelight walk sponsored by a town
go to a mall and don't shop just enjoy people watching and the decorations
go on a tour of outdoor skating rinks
go tobogganing /snowshoeing /cross country skiing
have the neighbours over for an open house evening
go to a dinner theatre
walk around your neighbourhood and enjoy the holiday  lights every night
play holiday music
participate in a gift-giving program, help the less fortunate
watch the world junior hockey tournament on  television
buy a poinsettia from a fundraising group
grow an Amaryllis plant
buy an advent/new year calendar for yourself – this year I saw a Tea advent calendar
light some candles each evening
visit Niagara Falls in the winter – cold but amazing
visit the CP holiday train US  or  CP holiday train canada
Let me know what would be on your bucket list.
What would you put on your bucket list?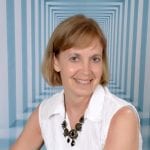 Julie Stobbe is a Trained Professional Organizer and Lifestyle Organizing Coach who brings happiness to homes and organization to offices, in person and virtually. She has been working with clients since 2006 to provide customized organizing solutions to suit their individual needs and situation. She uses her love of physical activity to reduce clutter, in your home and office. She guides and supports you to manage your time. If you're in a difficult transition Julie can coach you to break-free of emotional clutter constraining you from living life on your terms. Online courses are available to help instruct, coach and support your organizing projects. Get started by downloading Tips for Reorganizing 9 Rooms.
Contact her at julie@mindoverclutter.ca
Click here to learn more about her online course Create an Organized Home.
 Twitter – Facebook – Facebook group Organizing Mind and Space