Manage Technology Before It Manages You
By Harold Taylor
One of my favourite newsletters is by Harold Taylor.  He is a Time Management Expert.  Sometimes I feel like I am old and live in the past.  This article so clearly states my views about technology that I see that my past helps me to manage my future.
An online poll of over 1000 Canadian adults (Angus Reid/Vision Critical Toronto Star, January 26, 2013) revealed that 90% of the respondents believed their smartphones made their lives more convenient. So convenient, evidently, that 30% of them went online before getting out of bed, 31% at the dinner table, 29% in the washroom and 42% before falling asleep at night,
Smartphones may be smart, but they lack intelligence. Why are we so willing to be at the beck and call of an idiot? The Internet leads anywhere, which for the undisciplined means nowhere. Why browse away the hours? Email, computer games and social media are endless, but our time is not. Why do we behave as though we will live forever?
Research shows that the Internet and digital technology can have a negative impact on our ability to learn, focus, pay attention, memorize and relate to others on a personal basis. It also gobbles up our time, encourages busyness and multitasking and stifles creativity.
The futures of our businesses, personal lives, and our nations do not depend on the development of technology, but on our ability to manage the technology we develop.
If you need help with time management routines please contact me. We can discuss different methods of time management during an in-person or virtual appointment.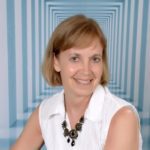 Julie Stobbe is a Trained Professional Organizer and Lifestyle Organizing Coach who brings happiness to homes and organization to offices, virtually using Zoom. She has been working with clients since 2006 to provide customized organizing solutions to suit their individual needs and situation. She uses her love of teaching to reduce clutter, in your home, office, mind and time. She guides and supports you to be accountable for your time, to complete projects and reach your goals. If you're in a difficult transition Julie can coach you to break-free of emotional clutter constraining you from living life on your terms. Online courses are available to help instruct, coach and support your organizing projects. Get started by downloading Tips for Reorganizing 9 Rooms.
Contact her at julie@mindoverclutter.ca
Click here to learn more about her online course Create an Organized Home.
 Twitter – Facebook – Facebook group Organizing Mind and Space