ONEPWR Cordless Sprayer by Hoover
I always enjoy reviewing a product.  I was lucky to be contacted by Hoover and given a ONEPWR sprayer to use. It is an interesting new product, a handheld cordless electric sprayer.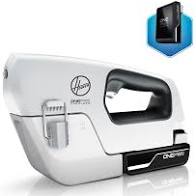 Whenever I tell someone about this product the first question is, "Does it spray paint"? No, it is for keeping your home clean and safe.  Since Covid has become a part of our lives cleaning and disinfecting has become a larger part of our life too.  This lovely sprayer can replace your pump spray bottles.  You know the ones that make your hand cramp when you're spraying shelving units, showers or any large surface area.
Assembly
It is easy to assemble and use.  Place the battery in the charger.  When it is charged slide it onto the sprayer. Put your favourite clean product in the container, hold the finger trigger and spray the surface you want to clean.
Safety
When you're using the sprayer protect your eyes and nose by wearing a mask and eye protection.  You don't want to get any cleaning spray blowing into your face from nearby vents, fans or windows.  It is especially important to wear protection when you're outside using the sprayer. There are a few products you should not use in the ONEPWR sprayer, bleach, hydrogen peroxide, pine sol and pine-oil based solutions.
So many uses
This product is so versatile. It comes with a bottle of household cleaning solution.  You can use whatever cleaning product you prefer.  You no longer need to buy your favourite product in a spray bottle.  You can buy it in a larger economical size. The sprayer is not limited to cleaning.  You can use it to spray insecticides, fertilizers, fungicides and weed killers.  You can use it with water to mist plants, clean floors and the inside of your vehicle.  It is great to have in the kitchen.  Whenever you need to wipe something off, you spray and then dry the surface.  It is so much easier than running the tap, wringing out the cloth and wiping something down.  You might get more people involved in cleaning when it is this easy and fun. It is great for cleaning large surfaces like walls.  Think about your next move or after a renovation how easily you could clean all the walls. Don't forget it is cordless.
Good for the environment
Using the ONEPWR sprayer replaces single-use wipes and spray bottles and the packaging it comes in. This reduces what is going into the landfill.  You can reduce the number of chemicals you use in your home by purchasing eco-friendly cleaning solutions.
The ONEPWR cordless sprayer is more convenient and eco-friendly than single-use spray bottles or wipes. #ad #Hoover
Click To Tweet
Disadvantages
No product is perfect.  It is a little heavy with the battery and the liquid container filled.  It is still very manageable to hold and direct the spray where you want it to go.  Any time you have a product with a rechargeable battery you need to remember to charge the battery and have a place for the charger.  There will be those frustrating occasions when you have forgotten to take the battery off and charge it.    The ONEPWR sprayer needs more space to store it than 1 spray bottle.  But how many spray bottles do you have?
Value
This product costs approximately $240.oo CDN.  You will recover the purchase price quickly.  You will spend less on single use wipes.  You can purchase large size economically priced products. It will make cleaning so easy that you no longer need to pay someone to clean for you.  Perhaps you'll keep the cleaning person and let them use the sprayer, lol.
I think I covered all the information about the Hoover ONEPWR Sprayer.  Tell me about your experience with this product in the comments.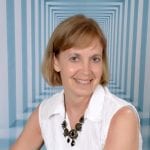 Julie Stobbe is a Trained Professional Organizer and Lifestyle Organizing Coach who brings happiness to homes and organization to offices, in person and virtually. She has been working with clients since 2006 to provide customized organizing solutions to suit their individual needs and situation. She uses her love of physical activity to reduce clutter, in your home and office. She guides and supports you to manage your time. If you're in a difficult transition Julie can coach you to break-free of emotional clutter constraining you from living life on your terms. Online courses are available to help instruct, coach and support your organizing projects. Get started by downloading Tips for Reorganizing 9 Rooms.
Contact her at julie@mindoverclutter.ca
Click here to learn more about her online course Create an Organized Home.
 Twitter – Facebook – Facebook group Organizing Mind and Space