Organizing a Move? Six Moving Tips from Award-winning Moving Company Bob the Mover
Thanks to my guest blogger Bob the Mover for sharing moving tips.
Moving is generally centered around leaving your old home for a new one.
Unfortunately, organizing a move is a long and arduous task involving packing, cleaning, loading, and unloading your belongings. It often can take longer than expected to get through this process.
From time to time, people can get careless after finishing packing; simply assuming their job is done. This leads to simple mistakes that can damage your home.
Whether looking to do it yourself or hire a professional, the tips we give you today will help your move go smoothly.
Without further adieu, let's get into our top six tips for moving.
1: Choose a Professional Moving Company
First and foremost; the simplest way to have a smooth move is to hire a qualified, professional, and licensed moving company. They're aware of all the problems and hiccups that are involved in the moving process.
Doing things yourself may lead to careless errors or broken items. The truth is if you break your own items there's no insurance involved to protect you.
A professional mover is available for all your moving needs and will take care of all your questions and concerns; as well as several you may not even know to exist.
2: Clean Before the Unload
This will help you break down the move into several parts. Preparing your bathroom and bedroom before you unload will let you rest when you're done.
Check for any pests before dropping your belongings inside the house.
3: Arrange Plans for Unloading
What are you moving and where is it going? Your simple question may have a complex answer.
Can your 10-foot-tall dresser fit up your 8-foot-tall stairs?
Think clearly about your items with sharp edges and where they need to go. Is there enough room or will it scratch your walls?
Where are your entrances? Can your house be accessed through the garage or do you have a separate basement entrance? These are simple things that can help minimize the risk involved in moving.
4: Use Floor Coverings
One of the easiest things to break during a move is your flooring. Carpet, hardwood, tile, and other types of flooring all come with their own pitfalls. Floor coverings will save you from stains, scratches, tears, or other types of damage.
Check with your Professional mover to see if they provide floor coverings for the a move. If going the DIY route, be sure to purchase some sort of floor coverings to avoid damage.
5: Keep the Kids and Pets at Bay
Once you've got a lot of the smaller details taken care of, you're ready to start your move. One way to make things easier for your movers, or yourself, is to keep your kids and pets in a separate area.
A secondary location is preferable if you've got a babysitter. An anxious animal may dig up the flooring at your new place. Kids likewise may make a mess or a lot of noise. This will allow the move to go smoothly.
If keeping them at the new location—try to keep them isolated to an area with entertainment available and very little foot traffic.
6: Make Sure You've Done Safety Checks
Does your new place have a security system in place? Do all your locks work? Do your windows close tightly? These are all potential risks that can lead to theft.
While it may not be at the forefront of your mind, it's something to consider as being newly moved makes you an easier target.
Don't forget to change your locks—the previous owners may have spare keys or given spare keys to their relatives in the past and forgot about it. Changing your locks ensures you're the only one with a copy of your house key.
Bob the Mover
If you're looking for a St Catharines moving company, Bob the Mover services the entire Niagara region with the utmost professionalism. Bob the Mover is the 2020 Diamond award-winning reader's choice best moving company in both the St Catharines ON  and Niagara Falls ON  regions. Find out more details here (link: https://bobmoveshouses.com/st-catharines-movers/.
Need help with timelines for your move?  Work with me to help you get your packing and preparations done on time for your move. in-person or virtually.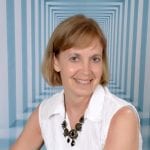 Julie Stobbe is a Trained Professional Organizer and Lifestyle Organizing Coach who brings happiness to homes and organization to offices, in person and virtually. She has been working with clients since 2006 to provide customized organizing solutions to suit their individual needs and situation. She uses her love of physical activity to reduce clutter, in your home and office. She guides and supports you to manage your time. If you're in a difficult transition Julie can coach you to break-free of emotional clutter constraining you from living life on your terms. Get started by downloading Tips for Reorganizing 9 Rooms.
Contact her at julie@mindoverclutter.ca
 Twitter – Facebook – Facebook group Organizing Mind and Space
Click here to learn more about working with a Professional Organizer?