There are many considerations when trying to purchase the perfect present. Sometimes the person has everything.  Some people may feel that they have enough stuff and they don't want to have to decide how to store more items. Some people feel that they need to keep everything they are given whether they need it or like it or can use it. They are afraid of hurting the giver's feelings.  It may feel like an impossible mission.  Consider the idea of a gift that self destructs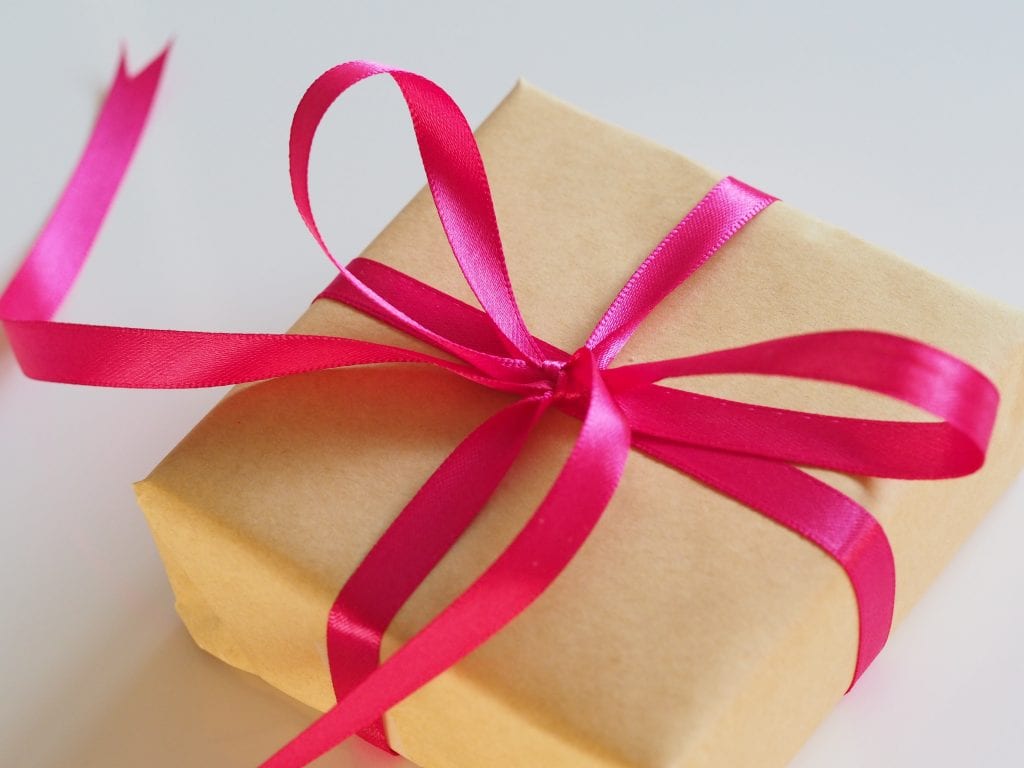 Give tickets to an event
Sporting, theatre, art gallery exhibit, musical event.  Most of these types of events have virtual performances.  Give them tickets so it won't be a gift card that they file or lose.  Most performances will allow tickets to be exchanged for a different date.  You can support your local community by purchasing tickets to a little theatre production, concerts.  Give them the gift of entertainment.
Rent a sports venue
In some places, this will not be possible this year.  It can be an hour of ice time, indoor soccer, indoor tennis and indoor golf.  This type of gift usually gets people together to socialize and be active.  It is a gift of physical and emotional health.
Give an experience as a gift then there is nothing to store
Click To Tweet
Lessons
You can give lessons to a person.  Art lessons, wine tasting, golfing, home improvement, music, craft, beading, the ideas are limitless.  Many lessons are delivered virtually.  Goggle virtual _______lessons.  You fill in the blank  It can be one lesson or a group of lessons. You can do it as a group or the person can do it solo.  Give the gift of a new experience.
Food
Give a gift of a meal, prepared by you for them on a mutually agreed date.  You may want to give them a batch of muffins every month or whatever their favourite food is.  People enjoy receiving homemade Christmas cookies or a fruit plate.  You can go on line and search COOKIES in a Jar.  The recipient of the cookie mix adds water or milk and bakes the cookies. Give the gift of sharing your time with others.
A Service
Someone may enjoy being relieved of performing a tedious job.  Arrange for a cleaning service, car detailing, professional organizer, snow removal, lawn care.  Give them the gift of time for themselves.
Charities
There are many charities that can benefit from donations.  Select a charity and make a donation in the name of the person.    Look at one aspect of the person's life and try to find a charity that represents their interests. Give them the gift of generosity.
Give the gift of Fun
One year a we rented a hot tub for a week . Another year I bought rocket kits for everyone, we built the kits and shot off the rockets.   Easy enough to do with social distancing.
Give the gift of memories
This year may be the perfect time to collect family photos and make a calendar.  There are many online sites you can use to make the calendar.  At the end of the year, you can let it go and make a new one.  Give them the gift that keeps on giving.
Here are a few gifts that are clutter-free, personal and thoughtful and the ideas are endless.  Don't let Covid stop you from creatively finding the gift you want to give safely.
Share your idea in the comments

Julie Stobbe is a Trained Professional Organizer and Lifestyle Organizing Coach who brings happiness to homes and organization to offices, in person and virtually. She enjoys working with her clients to provide customized organizing solutions to suit their individual needs and situation. She reduces clutter, streamlines processes and manages time to help her clients be more effective in reaching their goals. Julie can coach you to break-free of the physical or emotional clutter constraining you from living life on your terms. 
Contact her at julie@mindoverclutter.ca
 Twitter – Facebook – Facebook group Organizing Mind and Space
Click here to learn more about working with a Professional Organizer?