The organization diet: cut the clutter & improve your life
Reading Time – 3 minutes 
If you enjoy informatics you will enjoy this blog.  Cut the clutter a little each day.  Some tasks feel overwhelming.  Begin by dividing them into bite-size pieces. Start with the piece that is easiest to tackle, build your confidence and continue on your daily diet making small changes that you can sustain.
My guest blogger this is Tom Happ is President of Closet Works based out of Elmhurst, IL which for the past 32 years serves the Chicagoland area with customized Closet and Storage Solutions. With a team of over 100 staff, each Solution is Designed, Fabricated and Installed to optimize the storage for every room within the home.
Graphic created by Closet Works.
Contact Closet Works or Julie Stobbe for help with planning your organization diet.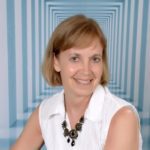 Julie Stobbe is a Trained Professional Organizer and Lifestyle Organizing Coach who brings happiness to homes and organization to offices, in person and virtually. She has been working with clients since 2006 to provide customized organizing solutions to suit their individual needs and situation. She uses her love of physical activity to reduce clutter, in your home and office. She guides and supports you to manage your time. If you're in a difficult transition Julie can coach you to break-free of emotional clutter constraining you from living life on your terms. Online courses are available to help instruct, coach and support your organizing projects. Get started by downloading Tips for Reorganizing 9 Rooms.
Contact her at julie@mindoverclutter.ca
Click here to learn more about her online course Create an Organized Home.
 Twitter – Facebook – Facebook group Organizing Mind and Space