What should I do with clothing I no longer need?
Clothes that are old and out of style are hard to donate so when you no longer want to have them in your closet make a plan so they can be loved by someone else.
1. Adopt a family
If you have children sort their clothes at the start of each season and put the clothes that no longer fit in a box or bag.  You may find it easier to put clothes that no longer fit into the donation box or bag right after they come out of the dryer.  Make a connection with a family that has children a year or two younger than your children and give them the box of clothes at the beginning of each season.  This helps both families to know what clothes they have and what they need to buy and you don't need to figure out where to donate them because they go to the same family every season.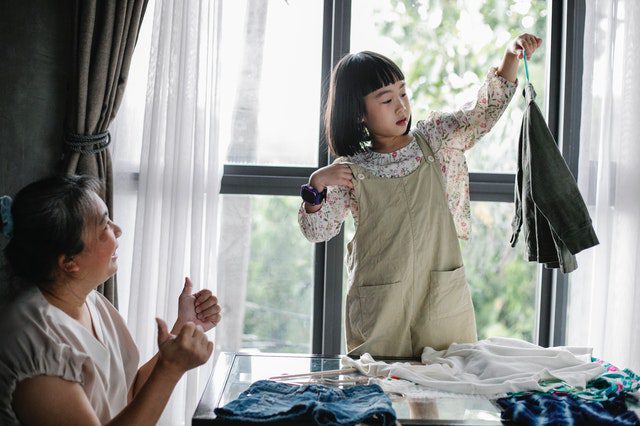 2. Selling 
There are many consignment stores that sell clothing.  You can find them online.  Each store will have its own niche market.  Contact them to see if they want high-end clothing, teenage clothes, baby apparel etc.
3. Theatres 
If you have unusual pieces of clothing like a nurse's cape, old-fashioned outfits or accessories take them to your local little theatre group.  They may be able to use them in their productions.  It would help the theatre company to save money on their costumes.
4. Clothing Drives 
Sometimes communities have special clothing drives.  You may find that formal wear can be donated to groups collecting clothing for proms.  In the late fall, there may be a winter coat and boot drive for homeless people.  Running shoes can be donated at some running stores and they donate them to organizations that send the shoes overseas.
5. Shelters
Clothing can be donated to women's and men's shelters as well as thrift stores in your community.
6. Textile Recycling
For clothing that is too old, stained or ripped google textile recycling.  There are businesses that recycle fabric, leather, bedding and clothing.
Where do you donate clothing that you no longer wear?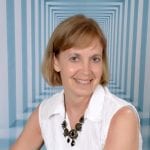 Julie Stobbe is a Trained Professional Organizer and Lifestyle Organizing Coach who brings happiness to homes and organization to offices, in person and virtually. She has been working with clients since 2006 to provide customized organizing solutions to suit their individual needs and situation. She uses her love of physical activity to reduce clutter, in your home and office. She guides and supports you to manage your time. If you're in a difficult transition Julie can coach you to break-free of emotional clutter constraining you from living life on your terms. Online courses are available to help instruct, coach and support your organizing projects. Get started by downloading Tips for Reorganizing 9 Rooms.
Contact her at julie@mindoverclutter.ca
Click here to learn more about her online course Create an Organized Home.
 Twitter – Facebook – Facebook group Organizing Mind and Space