10 Tips to keep your entranceway clear of clutter
Reading time – 2 minutes
Controlling the clutter at the entrance to your home can be a nightmare. With many people using the same area and all having different organizing styles clutter can develop.  Together decide on what will be stored near the doorway and how it will be stored.  When everyone knows the plan, everyone can participate in keeping the entranceway clutter-free.
1. A place for coats
Place hooks low enough that everyone can hang up his or her own coats, sweaters, and jackets.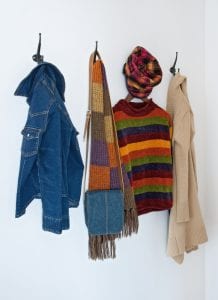 2. A spot for bags and backpacks
Establish a space that can be reached without help for each person's backpack or gym bag.  This could be a shelf, cupboard or hook.
3. Use vertical space
Have enough space near the entrance for shoes that are used regularly.  Buy stackable shoe racks and use vertical space efficiently.  Footwear worn occasionally should be stored elsewhere and brought out as needed.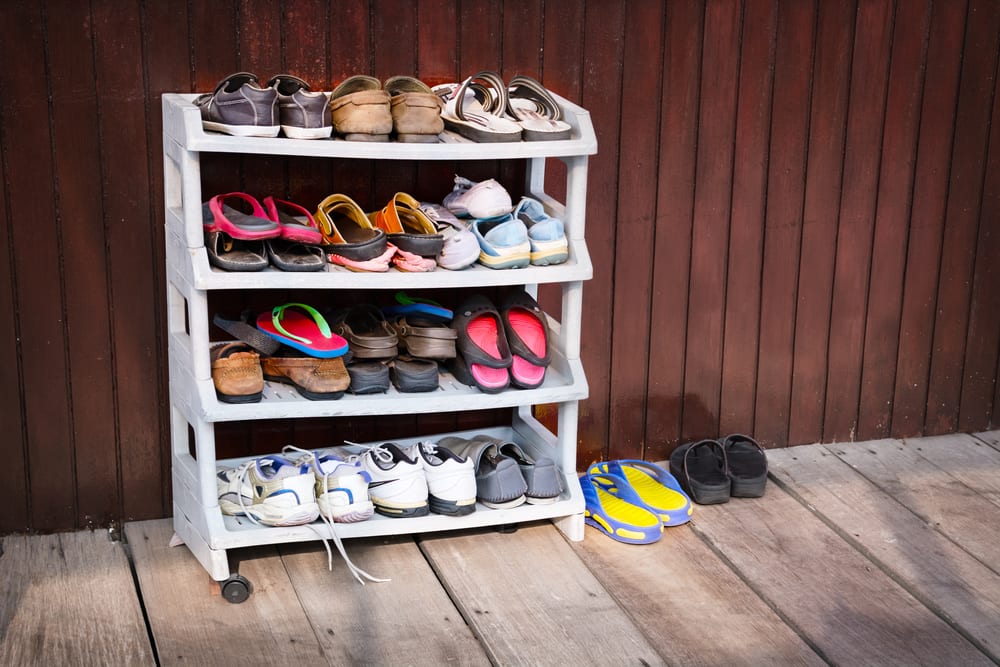 4. Use the inside of doors
Have a place for seasonal hats, gloves and scarves.  A hanging shoe organizer is ideal for this purpose.  Put regularly-worn hats, scarves and pairs of gloves into the pockets, where you can easily see each item and quickly select what you need.   Storing hats, mitts and scarves directly with a jacket also helps to keep everything together. During the warmer months put sunscreen, insect repellent, sunglasses and hats in the pockets
5. Have a collection basket
Have a basket to collect mail, newspapers, schoolwork as you come in the door.  It will keep all the paperwork in one place and you can easily take the basket to your work area to sort it and deal with items quickly.
6. Collect garbage and recycling
Do you need a garbage can and recycling bin near the entranceway?  Some people do and some people don't. It helps to keep the area clean.  Garbage from the car, a backpack,  gym bag or snack can be easily tidied up and not left lying around.  I saw this wastebasket with  4 compartments on one of my trips.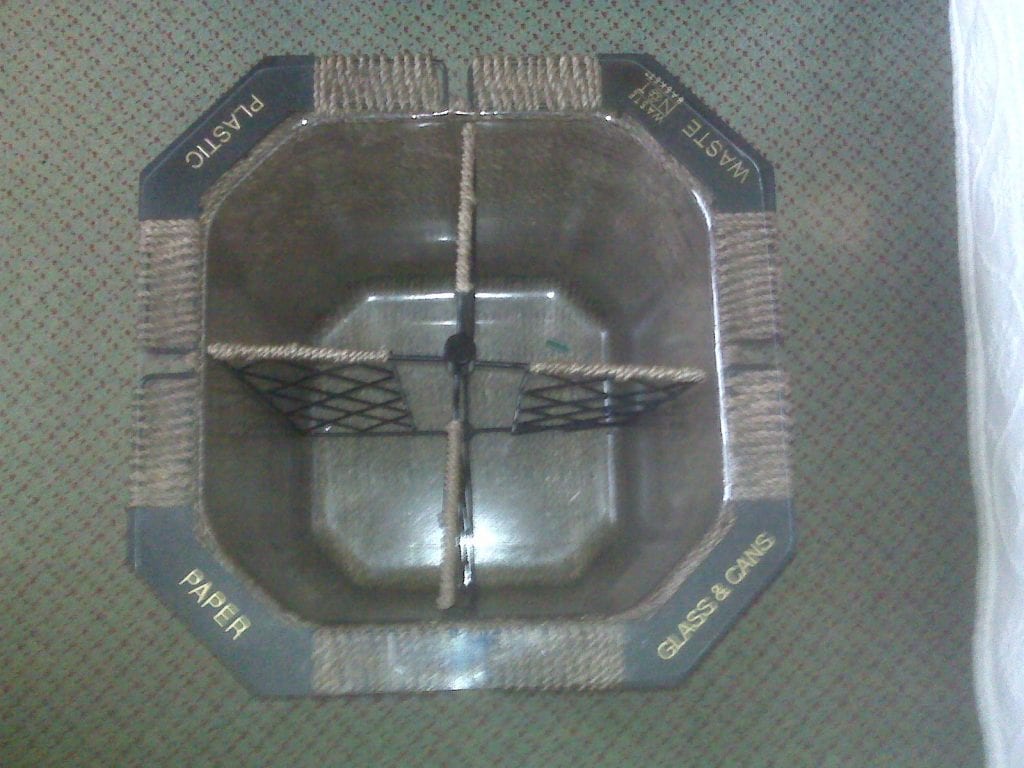 7. Protect your personal property
It is tempting to store keys, phones and purses near the door.  Don't do it.  Find a more secure location for those items so no one picks them up and walks away with them when you're distracted.
8. Have multi-use furniture
It is nice to have a place a person can sit to put on their shoes or boots. Have a stool that also has storage space.  It can be a good place to put a blanket for sitting outside when it gets cool, cushions for chairs, small toys for children or pet supplies.
9. Re-purpose furniture 
Add a deacon's bench, buffet, or dresser that is sitting around your home.  Place it by your entranceway to provide additional storage with no additional cost.
10. Declutter often
Declutter your entranceway often.  Place items back in their correct storage place, let go of items you no longer need, store off season items way from the entrance and remove garbage and recycling.
Book a virtual organizing appointment and work with Julie to get your entranceway working well for you. Click here for more information  about Virtual organizing services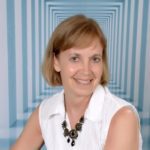 Julie Stobbe is a Trained Professional Organizer and Lifestyle Organizing Coach who brings happiness to homes and organization to offices, in person and virtually. She has been working with clients since 2006 to provide customized organizing solutions to suit their individual needs and situation. She uses her love of physical activity to reduce clutter, in your home and office. She guides and supports you to manage your time. If you're in a difficult transition Julie can coach you to break-free of emotional clutter constraining you from living life on your terms. Online courses are available to help instruct, coach and support your organizing projects. Get started by downloading Tips for Reorganizing 9 Rooms.
Contact her at julie@mindoverclutter.ca
Click here to learn more about her online course Create an Organized Home.
 Twitter – Facebook – Facebook group Organizing Mind and Space