10 Easy Ways to Find More Space in Your Home
My guest blogger this month is Laura McHolm, an organizational, moving and storage expert, and co-founder of NorthStar Moving Company. NorthStar Moving Company is an award-winning, "A+" rated company, which specializes in providing eco-luxury moving and storage services.
Many believe that to lead a more organized and inspired life, the clutter around you must be cleared. It's simple: if your home is organized, your mindset will be too.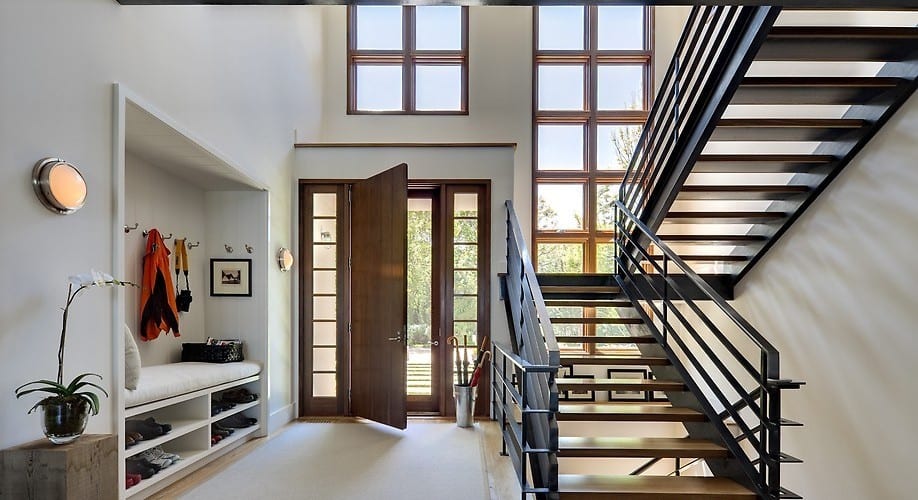 A clean and balanced home is actually a launching pad for many other goals and resolutions. So if you're already starting to fail at some of your other 2021 resolutions, try this home resolution instead: find more space in your home by clearing out the clutter! Follow these ten tips and I promise you it will inspire you to complete your other resolutions and lead you to a more organized and happier year!
Pantries
Create room by removing the large and awkward food packaging. Purchase clear, air-tight containers, take the box of your food item and cut out the product name, nutritional facts and expiration date. Tape them to the inside of your clear container and then seal the food.
Pantry Shelves
Arrange the food on your shelves to help keep your resolutions. Make "first choice" shelves for the food that you want to stay on that diet. Make shelves that are for the kids' snacks or foods that you're just not going to have on a regular basis anymore… You get the idea –some shelves are just for the once a week treat. Some are for every day.
Pantry Storage
If you like to buy in bulk, put the bulk of your paper goods in another location, perhaps a closet or the garage, and place only what you need in your pantry— restock as needed. Tape a note to the shelf stating the location of the extra supplies.  When you use the last item it will remind you of the location where more are stored.
In the Kitchen
When storing pots, pans and other durable items, stack them on their sides like files. This simple step not only creates more room, it also allows you to see exactly what you need. Caddies or sorters from a shelf or container store have great tools for vertical organizing. Have all this in mind when planning your next kitchen remodelling.
It's simple: if your home is organized, your mindset will be too.
Click To Tweet
Dressers
Place clothing in drawers vertically (not the traditional horizontal piles) because it not only maximizes space, it allows you to find items more quickly. You can purchase wooden planks or plastic planks to use as dividers. This way you can see all of your clothes at once when you open the drawer.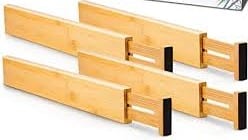 Closets
If your shoes don't have a place they end up in a pile taking up valuable space. Place shoes and accessories in clear plastic containers so you can see everything and tape their photo to the inside of their container with the photo facing out. This little step gives you triple duty: more space, you can find it easier and better still you can put it away in the exact same spot for the next time that hot date rolls around…
Organize by Color
Organize your closet and drawers from dark to light. It can be a great way to find out that you really have way too many black blouses… and you can keep your resolution of being kinder and gentler by donating the extras!
Kids' Rooms
Purchase bed raisers for under-the-bed storage. Make sure they are sturdy and the bed can't be knocked off the raisers during a game of hide and seek.  You can also purchase under the bed drawers. You can store everything from shoes, laundry basket, books and any bulky items that might otherwise clutter their room.
A Baby's Closet
Is there room to add another bar? Take advantage of the fact that baby clothing is smaller and if you can, add an additional bar to hang the clothing to maximize space. You can purchase pre-made closet organizers that you can customize to make the most out of your baby's closet.
The best trick to more space in your home is less is more! So if you find you have extra things laying around, throw a reverse housewarming party! You'll be starting a new party trend. Set aside your unwanted items and instead of having your friends bring a housewarming gift, they are to pick one of your items and take it home with them. This is a great way to reunite with friends, find your unwanted things a good home, and de-clutter all at the same time!
Originally posted on porch.com
If you need help implementing these suggestions book a complimentary 30-minute virtual appointment.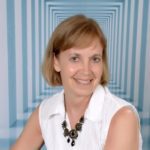 Julie Stobbe is a Trained Professional Organizer and Lifestyle Organizing Coach who brings happiness to homes and organization to offices, in person and virtually. She has been working with clients since 2006 to provide customized organizing solutions to suit their individual needs and situation. She uses her love of physical activity to reduce clutter, in your home and office. She guides and supports you to manage your time. If you're in a difficult transition Julie can coach you to break-free of emotional clutter constraining you from living life on your terms. Online courses are available to help instruct, coach and support your organizing projects. Get started by downloading Tips for Reorganizing 9 Rooms.
Contact her at julie@mindoverclutter.ca
Click here to learn more about her online course Create an Organized Home.
 Twitter – Facebook – Facebook group Organizing Mind and Space