5 Tips for Organizing your Kitchen
When you begin to organize your kitchen, think of dividing it into centers.   Here are some suggestions.
The area with the most counter space 
1.Use the cupboards above and below the counter as the meal preparation centre.  It is the home of items needed to prepare and cook food – cutting board, knives, bowls, graters, pots, pans, casserole dishes, strainer, etc.
The area with a smaller amount of counter space near the fridge
2. The drink centre contains coffee, tea, hot chocolate, drink mixes, cups, glasses, sugar/sweetener, coffee maker, kettle, tea pot, etc.  Try storing your glasses and mugs in this area instead of with your plates and bowls
The area near the dishwasher or sink
3. The dish centre contains dishes and cutlery and should be near the dishwasher for fast and easy unloading.  Aim to store items at an age-appropriate height so children can participate without needing assistance.  If you like thinking outside the box, store your dishes in the base cabinets until your children are tall enough to reach the cabinets above the counter.  Some homes have a pantry.  Instead of storing food try storing your plates and bowls in it.  Everyone will be able to reach them and it may help to have less traffic near the food preparation and cooking areas.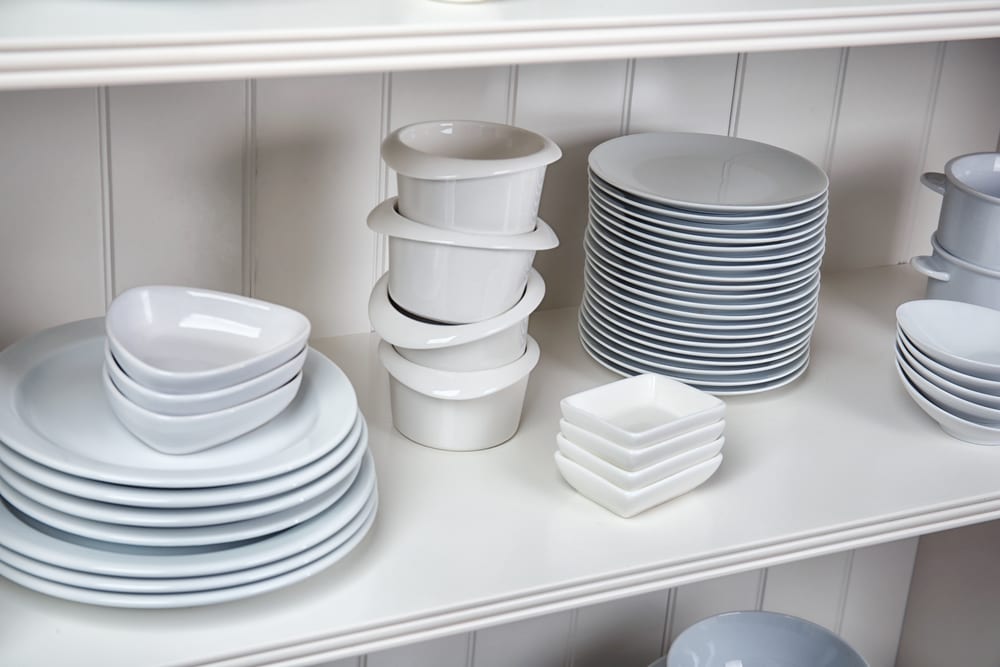 Area with counter space 
4. The baking centre contains food items and utensils specifically for baking – spices, flour, nuts, chocolate chips, spatulas, cookie sheets, casserole dishes, pie plates, cake pans, etc.
Recycling area
5. Establish a recycling/garbage centre for easy collection.  There are great products that fit under the kitchen sink and hold 2 or 3 container to make recycling easy.
Paperwork area
6. The desk/paperwork centre, can be located near the telephone or computer, holds recipe,, notepaper,  a white board or bulletin board, a charging center for cellphone.
Miscellaneous Drawer
The miscellaneous drawer contains small tools and items  which you need quick access in the kitchen – screwdriver, tape, twist ties, scissors, pen, marker, etc.   Don't let the one miscellaneous drawer turn into 2 or 3 drawers.
Determine what centers you need in your kitchen and plan your space to hold everything so it is easy to reach and use.
How do you store your plastic food containers?