3 Alternative ways to get rid of your clutter
My guest blogger is Haley Kieser from Zog Digital helping us to reduce our clutter in environmentally friendly ways.
The moment you realize you've accumulated way too much clutter and then need to take action, is common. It happens.
It might be the cheap coffee table you bought (it was too good of a deal to pass up) or the endless number of t-shirts you'll never wear. Or maybe you're moving and need to get rid of old kitchen appliances and mattresses. No matter what your clutter consists of, it's important to know how to get rid of it.Let's keep our clutter out of the landfill and recycle it in environmentally friendly ways. Click To Tweet
Why? Let's look at Hamilton but it could be anywhere.
To keep Hamilton beautiful, of course! If you live near or close to Hamilton, these are the best alternative ways to get rid of your waste. (Other than the local trash collection.)
Let's get started.
1. Donating your clutter in Hamilton
Is there any better feeling than giving back to the community?
Anytime you purge your closet, or your kids outgrow their clothing, bag up what needs to go and bring it to a thrift store.
But don't stop at clothing!
Thrift stores collect all sorts of personal items. Such as books, toys, dishes, jewelry, and much more.
Some organizations like Habitat for Humanity will even collect construction and building materials.
Remember, one man's trash is another man's treasure. If you're unsure about what you can donate, give them a call.
Another great way to donate is the old-school hand-me-down method. Shoot a message to family and friends to see if they could use your old coffee table or winter coat.
2. Host a garage sale or sell online
If your clutter still holds value, why not cash in on it? Host a garage sale or sell your items online.
One of the best times to have a garage sale is in the summer. Before you begin setting up, always check the weather.
Tip: Set a fair price for your goods. Don't let the thought of making money distract you from your main goal – getting rid of your clutter.
Get cash before the event in case the buyer needs change. Additionally, if you have time, promote your garage sale on social media up until the event.
If you have leftover inventory list everything on Craigslist. If time doesn't permit, donate the rest.
Hosting a garage sale is a great way to make some cash and can even be fun. Get the family involved, play some tunes, and hang out with each other for the day!
3. Hire someone to do it for you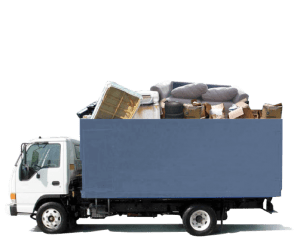 For items that aren't as easy to donate or even throw out, like an old over or cabinetry, hiring a service to pick it up may be the best route.
A full-service junk removal company will come to your home or business and do all the work for you. All you have to do is tell them what to get rid of.
Before choosing a company, make sure they have an environmental program in place, where they donate or recycle as much as possible.
If you're constrained by time or have too much clutter to deal with, this will let you rest easy knowing you disposed of your clutter responsibly.
Note: You will have to pay for a service like this. Yet, they're not very expensive. Especially if you have a handful of heavy items, it's worth the money.
Decluttering your home or business can be a huge task and should be applauded. The next step is to take care of that clutter responsibly.
Use the motivation to become organized to keep Hamilton beautiful!
Need help to identify what's clutter and what isn't? Let us help you.
Before you go, here are some additional resources:
Use these links as inspiration to find out if your community has similar resources.
Share your best tip for reducing and recycling your clutter in the comment box.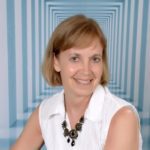 Julie Stobbe is a Trained Professional Organizer and Lifestyle Organizing Coach who brings happiness to homes and organization to offices, virtually using Zoom. She has been working with clients since 2006 to provide customized organizing solutions to suit their individual needs and situation. She uses her love of teaching to reduce clutter, in your home, office, mind and time. She guides and supports you to be accountable for your time, to complete projects and reach your goals. If you're in a difficult transition Julie can coach you to break-free of emotional clutter constraining you from living life on your terms. Online courses are available to help instruct, coach and support your organizing projects. Get started by downloading Tips for Reorganizing 9 Rooms.
Contact her at julie@mindoverclutter.ca
Click here to learn more about her online course Create an Organized Home.
 Twitter – Facebook – Facebook group Organizing Mind and Space