4 organizing tips to improve your entrance way
Controlling the clutter at the entrance to your home can be a huge challenge.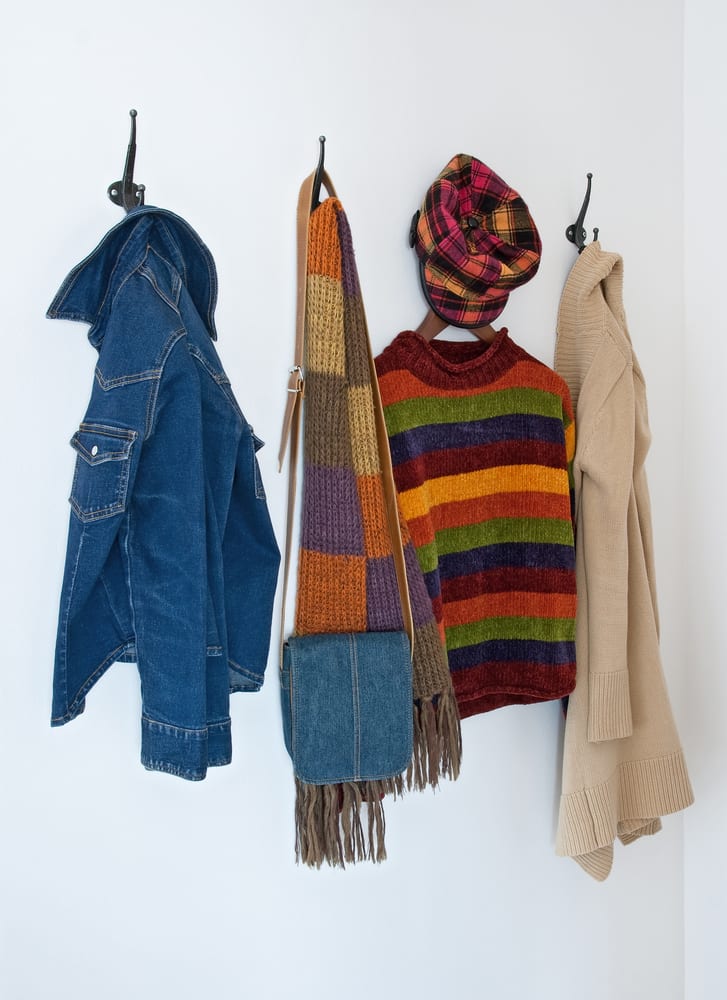 Vary the height of hook and shelves
1. Place hooks low enough that everyone can hang up his or her own coats, sweaters, and jackets.
2. Establish a space that can be reached without help for each person's backpack or gym bag.  This could be a shelf, cupboard or hook.
Designate a place for 

footwear
3. Have enough space near the entrance for shoes that are used regularly.  Buy stackable shoe racks and use vertical space efficiently.  Footwear worn occasionally should be stored elsewhere and brought out as needed.
Use a shoe organizer to store your hats,gloves,sunscreen 
4. Have a place for seasonal hats, gloves and scarves.  A hanging shoe organizer is ideal for this purpose.  Put regularly-worn hats, scarves and pairs of gloves into the pockets, where you can easily see each item and quickly select what you need.   Storing hats, mitts and scarves directly with a jacket also helps to keep everything together.
What is the biggest problem in your front entrance way? Let me know, I might have a solution for you.
Join my Facebook group Organizing Mind and Space 
Julie Stobbe is a Trained Professional Organizer who brings happiness to homes and organization to offices, in person and virtually. She enjoys working with her clients to provide customized organizing solutions to suit their individual needs and situation. She reduces clutter, streamlines processes and manages time to help her clients be more effective in reaching their goals. Contact her at julie@mindoverclutter.ca