8 Ways to sell your stuff before your move
More and more people are downsizing before moving. They may be moving to a smaller place. They may have decided to have a more minimalist lifestyle. They may be moving a great distance and choose not to take their stuff with them but furnish their accommodation when they know what they need. Selling your stuff is one way to fund your move.
My guest blogger is Liz Wolf a freelance writer  who wrote this article for SpareFoot.com
You're preparing to move and it's time to declutter. Don't just trash the stuff you don't need when you can make some decent money selling it.
In fact, 77 percent of people said they've tried to sell belongings before a move, according to a new survey released by SpareFoot.com.
While there are many ways to sell your stuff, it turns out that 78 percent of tech-savvy millennials go online to sell their items, compared with 52 percent of the general public who have ever tried to sell something online. (You can download the full survey results here.)
"I think there's a technology gap," said Liana George, owner of Houston area-based By George Organizing Solutions. "That's how my daughter in college got rid of a lot of stuff, like her bed and bedding, when she moved back home. Millennials are much more digital. That's how they think."
Whether you're tech-savvy or not, there are plenty of ways to unload your extra stuff for cash. Here are the most popular ways people sell their items:
1. Garage Sales
Garage and yard sales actually beat out all other methods with 50 percent of movers saying they've hosted a sale, according to SpareFoot.
Research group Statistics Brain reports that garage sales nationally generate a whopping $4.22 million in weekly revenue.
"I'm not surprised because sometimes it's all people know," said Donna Smallin Kuper, professional organizer and author of How to De-clutter and Make Money Now. "They don't know that there are other options that are actually much better, that will net more from their sales and be faster. People who have garage sales all complain that they only got pennies on a dollar. Well, that's because it was a garage sale!"
"I feel garage sales are too time-consuming for small profit unless you have an entire house to get rid of," added Ellen Limes, owner of Organized by L in Columbus, Ohio. "We do more donating just to get rid of it."
While garage sales are a ton of work – and "shoppers" can be stingy with their dollars – you do get to pocket all of the proceeds and there are tips for a successful sale.
However, Hazel Thornton, owner of Organized for Life in Albuquerque, NM has a word of advice: "I tell clients, 'If you do have a garage sale, promise me that whatever doesn't sell goes straight to donation,'" she said.
2. Word of Mouth
Thirty-five percent of respondents said they have sold items just by word of mouth among friends and family.
"Start by letting your family know and ask them to tell their connections," advised Julie Stobbe, owner of Mind Over Clutter in Ontario, Canada. "Next send the information to friends and co-workers and groups you might belong to. If you're dealing with people you know, they're more likely to show up and buy the item than when you're dealing with the public."
An ideal way to sell furniture or appliances is to ask the new homebuyer or neighbours if they're interested.
3. Craigslist
Thirty-two percent of movers have tried selling stuff on Craigslist.com.
More than 60 million people use this free site each month in the U.S. alone. Craigslist is good for selling larger items like home appliances, bicycles, furniture and yard equipment.
4.  eBay
Looking to reach a bigger audience? Twenty-four percent of movers try eBay to lighten their loads.
eBay is a big e-commerce player with 25 million sellers worldwide. High-end clothing, collectibles and smaller electronics are popular items.
However, some might find eBay's large, competitive marketplace rather intimidating. Also, eBay charges sellers for listing on the site, whether items sell or not, and takes a commission on the sale.
"Twenty-four percent is surprising, because I find that eBay is a little bit complicated, and there's so much competition with professional sellers," Smallin Kuper said. "There are easier ways."
5. Facebook
Twenty-one percent try hawking their stuff on popular social networking sites. People spend a heckuva lot of time on Facebook, so why not use it to sell your belongings?
Consider offering your Facebook friends the first opportunity to buy your stuff by creating a photo album and labelling it "Online Garage/Yard Sale."
"We have several Facebook groups just for selling in our master-planned community," George said. "It's easier to know somebody three blocks over has something and I can go get it… We do porch pick up where we just leave things on the porch and people put the money under the mat."
"I sold a washer/dryer to a friend's son and a bear rug to a friend in California," Smallin Kuper added.
Or expand your reach and find a Facebook "Yard Sales Group" in your area.  Groups can be very large and many are private, so you must join before you can sell.
 6. Consignment Stores
Just 15 percent of movers try their luck with consignment stores to make some extra money. Consignment stores work well for high-end clothing, purses, home décor and furniture.
"They're a great way to sell stuff because people are already going there looking for those items," Smallin Kuper said. "You split the sale with the seller, but you don't have to do anything but show up."
Of course, these shops are picky in what they accept.
"That's a good thing because they know what sells," Smallin Kuper added. "If you take it to them and they say, 'Uhh, we really don't want these clothes.' Great. Now you know just donate them. You have to put your ego aside when you go to consignment stores."
7. Amazon
Fourteen percent of movers try to sell their excess goods on Amazon.com.
Amazon offers a large marketplace like eBay, but it's less expensive to use. You can list on Amazon for free and then it's $.99 cents per item sold on top of the commission for the sale if you have the basic, individual seller's account. Books, DVDs and video games are best-selling items.
"It's such an easy way to sell stuff, especially books, but anything that Amazon sells, you can sell," Smallin Kuper said. "…You're listed along with other used items and if you want your item to sell fast, just drop the price a little bit and boom! You've just sold something and all you have to do is ship it."
8. Free Apps
Four percent of movers report using other methods to sell their stuff. There are a lot of new entrants looking to help people sell their stuff via a variety of marketplaces, mostly in the form of free smartphone apps. Some of the services include Letgo, OfferUp, VarageSale, Close5 and Decluttr.
You can find this blog post at SpareFoot
What was your most successful way of selling your items before moving?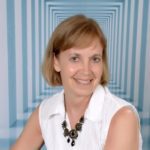 Julie Stobbe is a Trained Professional Organizer and Lifestyle Organizing Coach who brings happiness to homes and organization to offices, virtually using Zoom. She has been working with clients since 2006 to provide customized organizing solutions to suit their individual needs and situation. She uses her love of teaching to reduce clutter, in your home, office, mind and time. She guides and supports you to be accountable for your time, to complete projects and reach your goals. If you're in a difficult transition Julie can coach you to break-free of emotional clutter constraining you from living life on your terms. Online courses are available to help instruct, coach and support your organizing projects. Get started by downloading Tips for Reorganizing 9 Rooms.
Contact her at julie@mindoverclutter.ca
Click here to learn more about her online course Create an Organized Home.
 Twitter – Facebook – Facebook group Organizing Mind and Space