MIND OVER CLUTTER is offering a free 30-minute Virtual Organizing Session.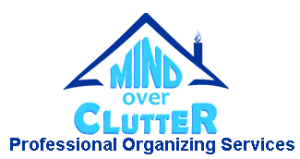 Here's how it works:
1. We book a virtual appointment with video chat: Skype, Face Time, Google Hangout, Facebook video or send me photos or a video and chat on the telephone
2. You show me your home office.
3. I recommend solutions for  your organizing dilemmas.
Contact me to take advantage of this free introductory offer via JULIE@MINDOVERCLUTTER.CA