10 Tips to help you get organized
10 Quick Tips to Get Organized
1. Set aside a specific time and stick to your plan.  Schedule blocks of time from 15 minutes to two hours until the project is done.
2. Set the mood to keep your spirits up.
3. Take care of your body by eating well and drinking and drinking lots of water.
4. Start small, one area at a time, "inch by inch things are a cinch"
5. Put items in their proper place, like with like.
6. Stay focused, work in one area at a time and don't leave the room.
7. Open mail daily.
8. File papers weekly.
9. Put new things away the day you receive them.
10. Purchase things only if you know what you will use it for and where you are going to put it.
Schedule blocks of time from 15 minutes to two hours until your organizing project is done.
Click To Tweet
Need some more tips download the booklet Tips for Reorganizing 9 Rooms ( top right corner)and join my newsletter list.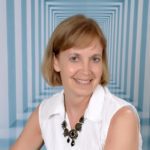 Julie Stobbe is a Trained Professional Organizer and Lifestyle Organizing Coach who brings happiness to homes and organization to offices, in person and virtually. She enjoys working with her clients to provide customized organizing solutions to suit their individual needs and situation. She reduces clutter, streamlines processes and manages time to help her clients be more effective in reaching their goals. Julie can coach you to break-free of the physical or emotional clutter constraining you from living life on your terms. 
Contact her at julie@mindoverclutter.ca
 Twitter – Facebook – Facebook group Organizing Mind and Space
Click here to learn more about working with a Professional Organizer?