Organizing a student's move to university or college
Learning at college or university has a variety of meanings especially this year.  Some first-year students will be used to virtually learning and not be used to timetables and in-person classroom learning. More social interaction on-campus or off-campus may seem like a welcome change from their isolation of the last 18 months.  It may also be overwhelming.  Help organize your student's move away from home by taking the right amount of stuff and organizing it in a way that suits their personality and new lifestyle.
Organize the right amount of stuff to take.
Panic may be starting to set in.  This is the time of year for back to school.  Some of you may be moving a student to a school close to home, some may have a long drive to the new school and others may have to fly.  Whether you may be able to make multiple trips to your student's school or if you have one chance to get it right,  Anne Wynter's    How to Cut College Clutter  shares many tips in this lovely blog post about:
Clothes
Documents
Mini Kits
Sentimental Items
Having an overabundance of possessions in your dorm room or apartment can contribute to poor time management and a constant feeling of being overwhelmed,
Click To Tweet
Make your move a successful, low stress enjoyable event.
Organize your employment
Once your student is settled at college they may need a job.  Finding suitable work may be easier than you think.  This article,  Ways to make money in college from Aaron Whitman of Careful Cents has many employment opportunities to suit any timetable.  Whether your student chooses to work a little or a lot any income helps to reduce the overall debt that they might incur at the end of their education. Plan ahead with your finances. In addition, balancing work and school also teaches time management skills.
There are many things your student needs to learn about moving to college or university.  Teach them the skills a little at a time.  Don't overwhelm them.  Start with packing, arriving and setting up the space.  All teenagers can figure out how to get food. lol.
Now I'd like to hear from you.  What tip are you going to use from the post?  Or maybe I didn't mention the thing that is most important in your family when someone moves out.  Let me know in the comments.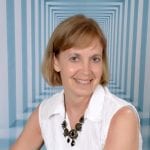 Julie Stobbe is a Trained Professional Organizer and Lifestyle Organizing Coach who brings happiness to homes and organization to offices, virtually. She has been working with clients since 2006 to provide customized organizing solutions to suit their individual needs and situation. She uses her love of physical activity to reduce clutter, in your home and office. She guides and supports you to manage your time. If you're in a difficult transition Julie can coach you to break-free of emotional clutter constraining you from living life on your terms. Online courses are available to help instruct, coach and support your organizing projects. Get started by downloading Tips for Reorganizing 9 Rooms.
Contact her at julie@mindoverclutter.ca
Click here to learn more about her online course Create an Organized Home.
 Twitter – Facebook – Facebook group Organizing Mind and Space