Organizing Challenges Unraveled – Recycling and Donating
If you are looking for locations to recycle your computers, TV, printers, fax machines, etc., this website will help you find a location near you.
Highlight Consumer/Retailers then click on Recycle your electronic
Go to the bottom of the page and type in the name of your city in Ontario and it will give you a list of locations
Books
If you have books you would like to donate, libraries and used bookstores may take them.  There is a new organization that is able to put books into prisons.  It is called Books to Bars.  It is dedicated to promoting literacy, creativity and functionality in correctional facilities.
Clothing
Clothing can be donated to women's shelters as well as Salvation Army, Value Village, and New Horizons Store on James St, Hamilton ON. There is a children's store that is called Once Apon a Child and a teen and young adult store called Plato located at Guelph Line and Upper Middle Road, Burlington ON.  They are not consignment stores.  You bring in your clothes and they buy them (what they want) on the spot and give you the money right away.
Building Supplies
Habitat for Humanity Restores will take building supplies.  Call ahead to see if they need the items that you wish to donate.
Antique Stores
Some antique stores will take window frames, furniture etc.  I have an artist that is looking for antique items to use in her craft business.  Contact Julie@mindoverclutter.ca
This store is located in Hamilton, ON and will take some stylish home furnishings on consignment.
Check out this website to learn locations to drop off your corrosive, flammable, explosive and toxic items.
Single Use Batteries
Rechargeable batteries can be dropped off with your electronics but they will not take single use batteries.  Try contacting your local stores to see if they are a collection depot for single use batteries.
Please go to www.mindoverclutter.ca  and click on the links page for more ideas about recycling and donating good used items.  If you have and questions or other great recycling and donating ideas click on the contact page, I'd love to hear from you.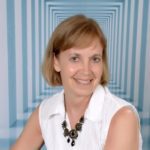 Julie Stobbe is a Trained Professional Organizer and Lifestyle Organizing Coach who brings happiness to homes and organization to offices, virtually using Zoom. She has been working with clients since 2006 to provide customized organizing solutions to suit their individual needs and situation. She uses her love of teaching to reduce clutter, in your home, office, mind and time. She guides and supports you to be accountable for your time, to complete projects and reach your goals. If you're in a difficult transition Julie can coach you to break-free of emotional clutter constraining you from living life on your terms. Online courses are available to help instruct, coach and support your organizing projects. Get started by downloading Tips for Reorganizing 9 Rooms.
Contact her at julie@mindoverclutter.ca
Click here to learn more about her online course Create an Organized Home.
 Twitter – Facebook – Facebook group Organizing Mind and Space