ADD-Friendly ways to organize your Life
Reading time  – 3 minutes
This is the name of a book that can help people with ADD to get organized.  It can also help other people to understand how they can assist someone with ADD to get organized. The person without ADD acts as a coach.
The book mentions:
Stop coaches – help to determine when the task is finished
Decision Coaches – someone who can help to clarify thoughts and feelings by asking questions
Priority coaches – talk things over to help make things clearer
There are chapters on:
different approaches to organizing,
thing organizing,
time organizing and
paper organizing.
Each chapter suggests strategies and processes for a person with ADD to try.  Then the chapter continues and explains how a coach, friend or family member can assist.  The last part of the chapter explains how a Professional Organizer would work with the client.
Easy to Use
The book is written and formatted so it is easy for a person with ADD to use.  The sections are short.  There are circles and boxes, headings and bullet points and a review section at the end of each chapter. Judith Kolberg, a Professional Organizer and Kathleen Nadeau, a Psychologist have collaborated to create a book full of strategies that work.
Share with us
What has been a helpful resource for learning about organizing skills?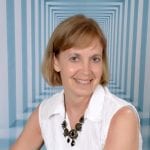 Julie Stobbe is a Trained Professional Organizer and Lifestyle Organizing Coach who brings happiness to homes and organization to offices, in person and virtually. She has been working with clients since 2006 to provide customized organizing solutions to suit their individual needs and situation. She uses her love of physical activity to reduce clutter, in your home and office. She guides and supports you to manage your time. If you're in a difficult transition Julie can coach you to break-free of emotional clutter constraining you from living life on your terms. Online courses are available to help instruct, coach and support your organizing projects. Get started by downloading Tips for Reorganizing 9 Rooms.
Contact her at julie@mindoverclutter.ca
Click here to learn more about her online course Create an Organized Home.
 Twitter – Facebook – Facebook group Organizing Mind and Space