Interested in Starting a Business?
If you are interested in starting your own home based business, how to start a home-based…. is a great series of books. They contain information about the field of business, clients and practical materials such as forms.  Some of the books in this series are Computer Repair Business, Personal Chef Business, Interior Design Business and Professional Organizing Business.
how to start a home-based Professional Organizing Business has sections on:
helping you to decide if Professional Organizing is for you,
setting up your office,
finding and working with clients,
products and
forms
For approximately $20.00 you will have enough information to confidently start your business.  The book contains a script for the first phone conversation with a new client. This is very helpful, especially with your very first client.   It has sections on setting your rate and a number of different ways to charge along with the pros and cons of each way.  The book lists a number of ways to market your business.
Chapters on skills to be a competent organizer. 
Along with the business side of professional organizing, half the book contains skills and information a person needs to be a competent organizer.  It teaches the psychology of clutter, why areas become disorganized, how to declutter a space and products to use to organize a client.
Forms
The section containing forms is very helpful and they are easy to customize to your own business.  There are assessment forms, invoices, mileage records, marketing planning sheets etc.
This book is written by  Professional Organizer Dawn Noble.  It is easy to read and use.
If you want to start a business see if this series contains a book that could help you be successful.
If you want to talk about becoming a Professional Organizer contact me, I would love to chat with you.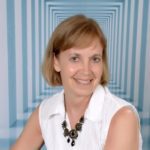 Julie Stobbe is a Trained Professional Organizer and Lifestyle Organizing Coach who brings happiness to homes and organization to offices, in person and virtually. She has been working with clients since 2006 to provide customized organizing solutions to suit their individual needs and situation. She uses her love of physical activity to reduce clutter, in your home and office. She guides and supports you to manage your time. If you're in a difficult transition Julie can coach you to break-free of emotional clutter constraining you from living life on your terms. Online courses are available to help instruct, coach and support your organizing projects. Get started by downloading Tips for Reorganizing 9 Rooms.
Contact her at julie@mindoverclutter.ca
Click here to learn more about her online course Create an Organized Home.
 Twitter – Facebook – Facebook group Organizing Mind and Space