Need Help virtually all the time?
What is a virtual assistant?
Virtual Assistants are professionals that supply businesses with help in areas where the owner can't or doesn't want to do certain tasks.  This allows the owner to do the work that they are good at and hire a Virtual Assistant for as many hours as they need or can afford.
Who is Janet Barclay?
Janet Barclay of Organized Assistant  www.organizedassistant.com is a fantastic Virtual Assistant.  She specializes in website design and social media.  She designed my first website  13 years ago and redesign my new responsive WordPress website.  She takes care of hosting the site and letting me know what directories I might want my site on in addition to the directories she has already used.  She is a wealth of information and will answer my questions quickly and clearly.
Need blogging help?
She also is a blogger.  She runs Blogging Organizers for, yes, Professional Organizers who blog and Professional Organizers Blog Carnival. This blog has a different topic each month and contains lots of information for the public, submitted by Professional Organizers.  Her current topic is Organizing Basements and Attics  http://organizedassistant.com/organizing-basements-and-attics-professional-organizers-blog-carnival/  She helps the industry and Professionals Organizer become better known to the public.  If you are in a specific industry, look at her blogs and how she is helping the industry to grow, increasing her visibility and helping other people in the industry.  It is a great model to explore if you want to become a leader in your industry and love blogging.
Website design
Janet is a website design and website maintenance virtual organizer.  She helps you take care of your website so it is backed up, virus free, has good SEO and is updated regularly.
There are many Virtual Assistants who each specialize in different areas such as,
bookkeeping,
social media,
webcast videos,
and specific software programs. etc.
Janet facilitates the Golden Horseshoe Virtual Assistants Association www.GHVA.ca.  Check out this site if you need help virtually all the time.
Let me know in the comments what tasks you hire out to a virtual assistant.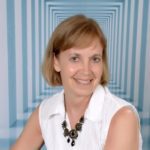 Julie Stobbe is a Trained Professional Organizer and Lifestyle Organizing Coach who brings happiness to homes and organization to offices, in person and virtually. She has been working with clients since 2006 to provide customized organizing solutions to suit their individual needs and situation. She uses her love of physical activity to reduce clutter, in your home and office. She guides and supports you to manage your time. If you're in a difficult transition Julie can coach you to break-free of emotional clutter constraining you from living life on your terms. Online courses are available to help instruct, coach and support your organizing projects. Get started by downloading Tips for Reorganizing 9 Rooms.
Contact her at julie@mindoverclutter.ca
Click here to learn more about her online course Create an Organized Home.
 Twitter – Facebook – Facebook group Organizing Mind and Space