My favourite time management technique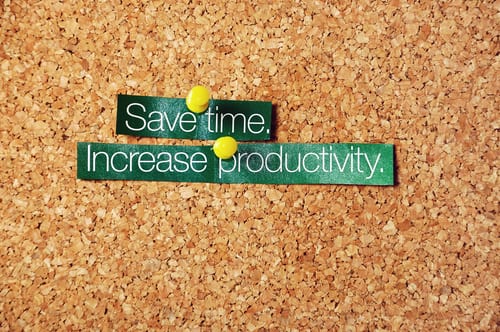 No Wifi, oh no
My favourite time management technique is to know when I will have a WiFi connection and when I won't.  Yes, there are still times and places when I can't get WiFi.  Use data? Not me. For those time I plan to have work with me to do when I am unconnected.  You might think, "when does that ever happen", more often than you think:
When I  arrive early at a client's home
When I arrive early to pick up someone
When the person I am pickup arrives late
When the client is late
When the distance between appointments and returning to the office will cause me to waste time commuting, I find a quiet location to work instead of wasting my time driving.
Plan your time
I will have a book along to read to do some professional education,  mail to open or start on my e-mail that I downloaded before I left for the call.  Sometimes I am reviewing a speech I am presenting, signing holiday cards, plan my week/ month or get in my exercise by going for a walk.  Using these small expected or unexpected amounts of time well will make you more productive.  I learned this technique by trial and error.  I found myself sitting around waiting with nothing to do when my children were involved in activities.  I quickly realized that I was wasting a lot of time and needed to plan my "spare time" as well as my work time to be able to get everything accomplished without using my family time or free time to get things completed.
Manage yourself
Time management is not about managing time it is about managing yourself.  There are traps we fall into that cause anxiety and stress because:
we are late,
we don't meet deadlines,
we miss meetings,
we are unavailable for important personal events
Determine what "traps" cause you to miss manage your behaviour making you late.  Are they:
doing one more thing that makes you late
underestimating how much time you need to get ready and leave ( the house, for a meeting)
thinking your time is more important than the people's time who are waiting for you (to arrive, hand in a report), they won't mind waiting
procrastinating on projects, reports and commitments instead of looking for a solution to be able to complete the task on time
I can help you manage your time and streamline your routines to increase your productivity.  Give me a call or text 905-321-1616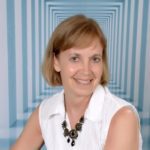 Julie Stobbe is a Trained Professional Organizer and Lifestyle Organizing Coach who brings happiness to homes and organization to offices, virtually using Zoom. She has been working with clients since 2006 to provide customized organizing solutions to suit their individual needs and situation. She uses her love of teaching to reduce clutter, in your home, office, mind and time. She guides and supports you to be accountable for your time, to complete projects and reach your goals. If you're in a difficult transition Julie can coach you to break-free of emotional clutter constraining you from living life on your terms. Online courses are available to help instruct, coach and support your organizing projects. Get started by downloading Tips for Reorganizing 9 Rooms.
Contact her at julie@mindoverclutter.ca
Click here to learn more about her online course Create an Organized Home.
 Twitter – Facebook – Facebook group Organizing Mind and Space