Packing for college:What's necessary and what's not
Reading Time – 5 minutes
Today's post is by Jackie Heath of Allied Van Lines. Thanks for sharing your expertise with my readers.
Moving someone off to college? Here's a quick list of what's necessary, and what really isn't.
Your first impulse when packing up and heading out to college will probably be to include all those creature comforts you're sure you can't do without. Sure, you've heard space will be limited, but you still need clothes to wear and books to read, right?
Not necessarily. If you're like most new college students, chances are, there's quite a bit you can do without.
What to Pack for College
Although every college is different (and your packing list will vary depending on whether you'll be staying in a dorm room or apartment), almost everyone considers these items a necessity:
> Mattress/bed (assuming one is not provided)
>  Sheets and bedding for the bed
>  Pillows
>  Computer
>  Power strip/cords
>  Lamp
>  Alarm Clock
>  Garbage Can
>  Showering accessories (including towels)
>  Daily toiletries
>  Weather-specific clothing (note the weather-specific designation; for many students, it's best to keep a closet rotation that allows you to store your seasonal items at home when not in use)
>  Hangers
>  Wall décor
>  Music/headphones
>  Laundry basket or bag
>  First-aid kit
Of course, not all of these items have to be purchased in advance and put onto the moving truck. If space is limited, you may want to make a list of items to bring with you from home and a separate list of items you can buy once you arrive. A last-minute trip to the drugstore can usually provide you with everything you need to get settled in.
What Not to Pack for College
More important than what to pack for college is what not to pack. These items tend to be bulky, heavy, or not relevant—which means that not only will they crowd your room, but you'll pay more for the moving van, as well.
>  Air conditioner
>  Printer (the campus should have plenty)
>  Cooking appliances (with the possible exception of a microwave and/or mini fridge)
>  Stuffed animals
>  High value items, including jewelry
>  Books (with the exception of a few favorites and/or a well-stocked e-reader)
>  Furniture other than a bed and desk chair
>  Off-season sporting equipment (like skis during summer or a bicycle in winter)
>  Bookcases and shelves
>  Weight-lifting equipment
We also recommend not bringing things like school supplies, as you may not be sure what you need until you arrive and attend a few classes first.
Share in the comments what you packed for college that was completely useless.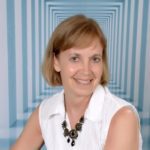 Julie Stobbe is a Trained Professional Organizer and Lifestyle Organizing Coach who brings happiness to homes and organization to offices, in person and virtually. She has been working with clients since 2006 to provide customized organizing solutions to suit their individual needs and situation. She uses her love of physical activity to reduce clutter, in your home and office. She guides and supports you to manage your time. If you're in a difficult transition Julie can coach you to break-free of emotional clutter constraining you from living life on your terms. Online courses are available to help instruct, coach and support your organizing projects. Get started by downloading Tips for Reorganizing 9 Rooms.
Contact her at julie@mindoverclutter.ca
Click here to learn more about her online course Create an Organized Home.
 Twitter – Facebook – Facebook group Organizing Mind and Space