Scaling down, Living Large in a smaller space
This book written by Judi Culbertson and Marj Decker is a complete guide to help you declutter and move. It has practical solutions for downsizing your clothing, collections and dealing with sentimental items.
It also addresses how to move a family member to a supervised living facility. The authors remind you that if your parent can make decisions that your purpose is to help them move happily from a large space to a smaller space not make decisions for them.
It suggests that you write a book about your life, put it down in black and white. A number of different ways of recording events about your life are provided.
It has a chapter on the step-by-step process of moving into your new home. They examine the psychology of making the scaling down change.
It is a great resource to have. Who knows when you will need it.
If you need help preparing for a downsizing move book a virtual organizing appointment with me.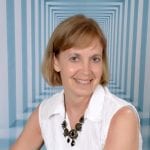 Julie Stobbe is a Trained Professional Organizer and Lifestyle Organizing Coach who brings happiness to homes and organization to offices, in person and virtually. She has been working with clients since 2006 to provide customized organizing solutions to suit their individual needs and situation. She uses her love of physical activity to reduce clutter, in your home and office. She guides and supports you to manage your time. If you're in a difficult transition Julie can coach you to break-free of emotional clutter constraining you from living life on your terms. Get started by downloading Tips for Reorganizing 9 Rooms.
Contact her at julie@mindoverclutter.ca
 Twitter – Facebook – Facebook group Organizing Mind and Space
Click here to learn more about working with a Professional Organizer?