Reading time – 3 minutes
This advice appeared in the P.O.S.T Professional Organizing Strategies and Tips newsletter. To learn about Professional Organizers in Canada  click this link http://www.organizersincanada.com/.  
There's something about summer, the lure of the open road and the promise of a change of scenery that makes us want to load up the car and just go some place. If there's one time you really want to be organized, it's when you're traveling. Traveling requires more organization than we may possess in our daily lives, so cut the stress by following an organizing checklist for inside the car.
Planning & Prepping
Make sure your car is in good condition –  oil checked, tires inspected and filled – test the air conditioning and wiper blades.
Driver's licenses, passports, insurance cards, ownership and registration, and contact numbers for roadside assistance should be readily accessible. Make spare copies and leave with a travel companion.
The spare tire and jack – are in good shape and are easy to access. An emergency car tool kit should include an orange flag or pylon that you can use to signal for help if needed. Learn how to change a flat tire.
Spare set of keys – in case they get locked inside the car or drop out of your pocket. (Even if you have to call a locksmith to open the car, you'll be able to drive when it's unlocked.)
Plastic grocery bags for garbage – always!
These blue bins fit between two seats and can hold a lot of gear. Each young member of the family can have their own bin for a blanket, sweatshirt, hat, sunglasses, and spare shoes. They can access anything that they need on their own and have a place to wrangle their souvenirs.
A file box with a labeled folder for each section of the road trip.
Maps
A traditional map or print custom maps for your journey at GoogleMaps or MapQuest Route Planner. CAA or AAA will also provide route maps.
(GPS) A Global Positioning System – some travelers say they wouldn't leave home without one!
APPS are available on smartphones to find everything from restaurants, hotels, parks, and other points of interest as well as weather reports and plenty of games, quizzes and puzzles for young ones.
Book the hotel ahead so you don't have to find a place at the end of the day. Find hotels with generous cancellation policies.
In-Car Diversions
Music –  A playlist or CD collection if you're traveling through an area where radio signals might be sketchy.
Audio Books, DVDs and a laptop are great to have because it means you don't need to spend time uploading content to your phone or iPad before the trip when you may be busy.  Check out your local library.
Spare batteries, charging cables and electricity power converter for electronics.
Healthy Snacks: fruit (apples can keep well for a long time), pretzels, granola bars, crackers and nuts, along with a few fun treats. A trip to the grocery store along the way can help you save money too because the costs of dining out can add up.
Beverages: A soft-sided cooler packed with water bottles and low-sugar soft drinks.
Toiletries within easy reach
Tissues, paper towels, cleaning wipes, hand sanitizer and a roll of toilet paper, in case the rest stop isn't well-stocked.
Prescription medicines as well as basics like pain relievers, antacids and remedies for motion sickness.
Sunglasses, sunscreen and insect repellent.
A first aid kit with antiseptic and band-aids for minor cuts, cortisone cream for insect bites, and bandages.
Clothing & Comfort
Wear comfortable clothing – no items which restrict or bind.
Wear shoes that are easy to take on and off. Always have a pair of closed toe shoes available.
A sweater or jacket over a T-shirt for instant respectability in public areas.
A small blanket if you disagree with the temperature setting within the car.
A pillow from home for an unfamiliar hotel bed.
Finally
Think twice before posting about your trip on social media if your house is currently empty!!
What are your best traveling tips? Share it with us in the comments.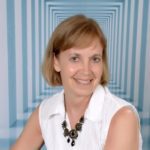 Julie Stobbe is a Trained Professional Organizer and Lifestyle Organizing Coach who brings happiness to homes and organization to offices, in person and virtually. She has been working with clients since 2006 to provide customized organizing solutions to suit their individual needs and situation. She uses her love of physical activity to reduce clutter, in your home and office. She guides and supports you to manage your time. If you're in a difficult transition Julie can coach you to break-free of emotional clutter constraining you from living life on your terms. Online courses are available to help instruct, coach and support your organizing projects. Get started by downloading Tips for Reorganizing 9 Rooms.
Contact her at julie@mindoverclutter.ca
Click here to learn more about her online course Create an Organized Home.
 Twitter – Facebook – Facebook group Organizing Mind and Space