Solve the Mystery of Laundry Tags
Kiersten Bush is my guest blogger this week.
Laundry is a chore, but there's no way around it. There is, however, a better way to do laundry, one that will save your clothes, save your appliances, and save your energy. To do that, it's necessary to get to know your clothes a little bit better by studying the tags.
Tags aren't just a window into the fabric makeup of your clothing. Every tag has to have certain care information that tells you what temperature water, what wash cycle, and what dry time to care for your clothes. Those same tags also tell you whether or not laundry additives like bleach are appropriate, or whether you should skip self-wash and self-dry altogether and go straight to the dry cleaner. Use this infographic to learn more about the right way to do your laundry. How to read laundry tags
Thanks to Kiersten Bush of  http://ghergich.com for writing this article. You can contact her at
kiersten@ghergich.com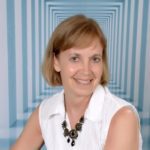 Julie Stobbe is a Trained Professional Organizer and Lifestyle Organizing Coach who brings happiness to homes and organization to offices, in person and virtually. She has been working with clients since 2006 to provide customized organizing solutions to suit their individual needs and situation. She uses her love of physical activity to reduce clutter, in your home and office. She guides and supports you to manage your time. If you're in a difficult transition Julie can coach you to break-free of emotional clutter constraining you from living life on your terms. Online courses are available to help instruct, coach and support your organizing projects. Get started by downloading Tips for Reorganizing 9 Rooms.
Contact her at julie@mindoverclutter.ca
Click here to learn more about her online course Create an Organized Home.
 Twitter – Facebook – Facebook group Organizing Mind and Space