Every storage room has its different problems to consider.  Some have very low ceilings.  Some may be hard to get into. The walls and corners might be angled. There are a number of questions to ask yourself before you purchase shelving for your storage room.
Show or Stow?
1. Do you like things displayed on open shelves or stowed behind closed doors?  This will help you determine if you want a cupboard or shelving.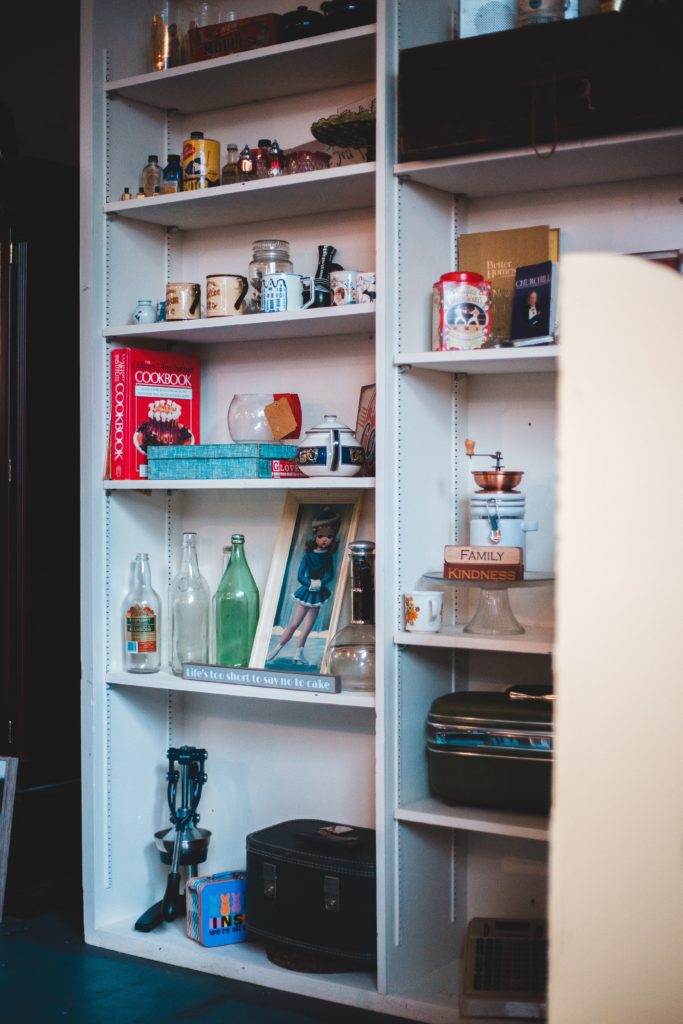 Measure Carefully
2. Next measure the space.  You need to get storage that uses all the area and not buy storage that leaves some of the area unusable. This happens when one storage unit is too large and another storage unit can't fit into the remaining space.
Lids or no lids?
3. Next ask yourself, will you open a lid to put things into a container, will you reclose the top of a box?  If the answer is no, cut the flaps off the box or purchase containers without lids.  You want to make it as easy as possible to get the items into the correct box.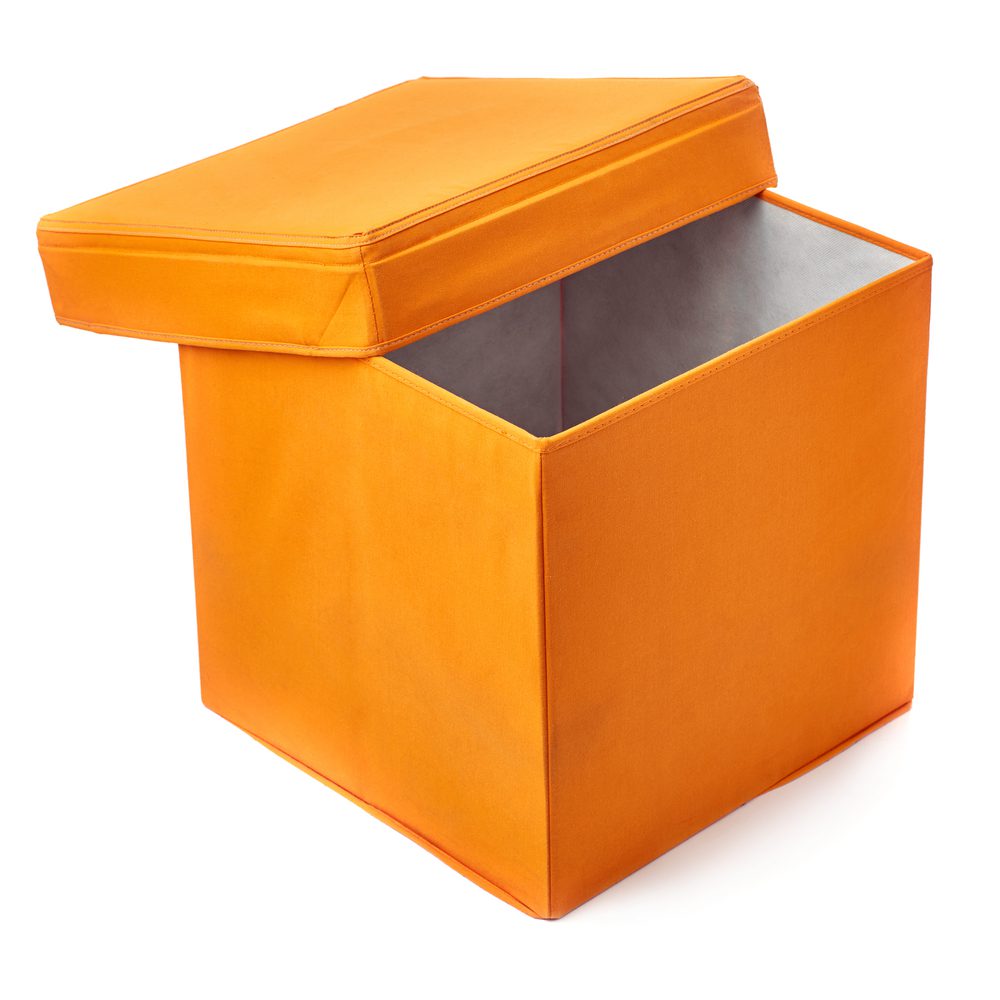 Make it easy to get to the bottom container
4. Lastly ask yourself, if your bins are stacked will you unstack them to put something in the bottom container?  Will you restack the containers on the storage unit?  If your answer is no then buy large containers that fill the vertical space between the shelves so you can maximize your storage.  It is usually good to have two or three containers on each shelf so they are easy to move and not too heavy.
How to place items on the shelves
Now you have your storage units and bins.
Store items you use frequently at eye level.
Store heavy items on the bottom shelf
Store items close to where you use them
Store infrequently used items up high or in less accessible areas.
Hockey bags?
Trying to store hockey bags?  Try placing two shelving units that are 4 or 5 shelves high, with 24" or 36" deep shelves, one in front of the other and securely attach them together.   This will hold one bag per shelf with room to leave it open to air out and place some items beside the bag to dry.
With the right shelves and bins, it is easy to sort your items into categories, place them in a labelled container and locate them in your storage room.  Remember to keep only what you need and love.
Book a complimentary 30-minute virtual chat with me to get started planning your storage area.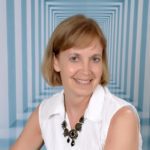 Julie Stobbe is a Trained Professional Organizer and Lifestyle Organizing Coach who brings happiness to homes and organization to offices, virtually using Zoom. She has been working with clients since 2006 to provide customized organizing solutions to suit their individual needs and situation. She uses her love of teaching to reduce clutter, in your home, office, mind and time. She guides and supports you to be accountable for your time, to complete projects and reach your goals. If you're in a difficult transition Julie can coach you to break-free of emotional clutter constraining you from living life on your terms. Online courses are available to help instruct, coach and support your organizing projects. Get started by downloading Tips for Reorganizing 9 Rooms.
Contact her at julie@mindoverclutter.ca
Click here to learn more about her online course Create an Organized Home.