7 Tips for keeping your vehicle organized
Reading time 5 minutes
We are looking forward to using our vehicles more and travelling again. Vehicles are used as mobile offices, restaurants, entertainment centers, locker rooms and homework stations.  Keeping a vehicle clean can be easy.  Here are 7 tips to help you organize your vehicle.
Garbage Bag
1. Have a plastic garbage bag in the front and back seats of your vehicle.  It can be hooked on the headrest or armrest.  Make sure all garbage is put in the bag and not all over the floor.  When the bag gets full unhook it and put it in your garbage can on the way into the house.  Keep a few extras in the vehicle.
Have a backpack ready
2. If you have a young child keep a backpack ready at the door to take with you in the car.  Fill it with things your child can use to entertain themselves.  When you arrive at home put everything back in the backpack and bring it into the home.  This prevents toys, papers and video games from being left all over the vehicle. It also prevents things from being damaged by being left in a sweltering vehicle.
Use your cupholders for temporary storage
3. Cup holders are a great invention.  Put a clean tall cup in the holder and use it to hold pens, pencil crayons, small toys, notes, papers, and snacks. It will help to keep items confined to a space and prevent them from being lost in the vehicle.
A portable office 
4. If you use your car for an office try using a bin, box, bag to contain all your supplies.  There are a number of portable office organizers available or make one that is personalized for your situation.
5 . Keep disposable wet wipes in the glove compartment for quick clean-ups. I have a small container of water, soap and a cloth for washing hands and faces. I keep it in a small box so it won't roll around the van. I bring it in and change the water and put it back the next time I go to the van.  Keep a roll of paper towels handy.  You never know when they will come in handy for bigger clean-ups.  If you have a mess in the vehicle clean it up right away.  You have the products with you so it is an easy job. Always take everything out of the vehicle when you arrive home.  Use the car door pockets and seatback pockets for items that permanently stay in the car.   If you start with a clean vehicle on every trip it is easier to keep it clean.
Keep your cargo area under control
6. It is easy to put things in the back or trunk and arrive home and rush into the home.  If you don't take the things out then when you add more it becomes fuller and fuller.  There are certain things that live in the cargo space.  Find a home for them.  A box, crate, a built-in storage area, a bag hooked to the side with a 3M hook, under the bottom by the space tire.  Make sure the other items are stored back in their proper place in the garage, basement or home.
Seasonal storage "locker"
7. Sometimes the cargo area is used as a seasonal storage "locker" because there isn't an easy place to store and access sporting equipment.  Some situations are hockey bags, golf clubs, soccer equipment and water sports.  When the season is over clear out the gear.  Wash it, clean it, dry it and store it away until next year.  Leaving wet equipment in your vehicle year-round will cause it to deteriorate and get mouldy.
I think I covered most problems in your vehicle, including garbage, toys, paperwork, messes and cargo areas.  What did I miss?  Let me know in the comments.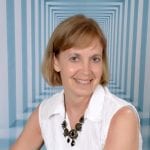 Julie Stobbe is a Trained Professional Organizer and Lifestyle Organizing Coach who brings happiness to homes and organization to offices,  virtually. She has been working with clients since 2006 to provide customized organizing solutions to suit their individual needs and situation. She uses her love of physical activity to reduce clutter, in your home and office. She guides and supports your to manage your time. If you're in a difficult transition Julie can coach you to break-free of emotional clutter constraining you from living life on your terms. Get started by downloading Tips for Reorganizing 9 Rooms.
Contact her at julie@mindoverclutter.ca
 Twitter – Facebook – Facebook group Organizing Mind and Space
Click here to learn more about working with a Professional Organizer.