Need a Great Collapsible Storage Container?
I have used a lot of pop-up and unfolding type boxes in my organizing business.  They usually like to refold themselves flat, have weak bottoms that collapse and may or may not have lids.  The Samsill Medium Pop'n Store Box is great.  It has none of those problems.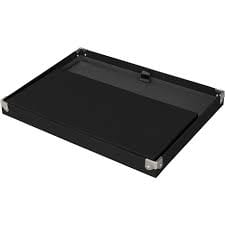 It is easy to assemble and it stays together.  Although it can be unfolded it may be hard to get the bottom back up which I like. Having a strong, tight fitting bottom means the sides are well supported, the box will stay square and the lid will fit on firmly.
It is made of very thick strong cardboard with a lovely low gloss pebbly looking finish.  It gives it a look of being made of fabric not cardboard.  The corners of the lid are reinforced with metal to prevent them from ripping or tearing. The bottom is made of fabric so it won`t scratch your furniture.
It is light and easy to handle but strong and ridged and lovely to the eye.  It combines functionality with beauty to store and organize your items.  It comes in 5 sizes and multiple colours.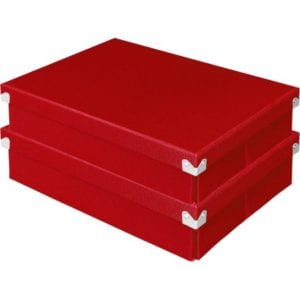 What is your favourite pop-up container?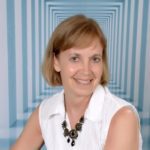 Julie Stobbe is a Trained Professional Organizer and Lifestyle Organizing Coach who brings happiness to homes and organization to offices, in person and virtually. She has been working with clients since 2006 to provide customized organizing solutions to suit their individual needs and situation. She uses her love of physical activity to reduce clutter, in your home and office. She guides and supports you to manage your time. If you're in a difficult transition Julie can coach you to break-free of emotional clutter constraining you from living life on your terms. Online courses are available to help instruct, coach and support your organizing projects. Get started by downloading Tips for Reorganizing 9 Rooms.
Contact her at julie@mindoverclutter.ca
Click here to learn more about her online course Create an Organized Home.
 Twitter – Facebook – Facebook group Organizing Mind and Space