Is it Possible- Family and Running A Business?
My tip for parents running their businesses from home is about time management.
Running a business and organizing a household is a complex task.  Time management is the key to success and sanity.  Scheduling everything will help:
tasks to get completed,
commitments to be honoured
and make arriving on time possible
However, scheduling everything can be overwhelming initially.  Start by using only one calendar, paper or electronic, for all the activities in your schedule. Try a "clearing your mind" task.  This involves writing down everything you have to do.  Record one task per line on your paper or one task per entry until you have everything recorded.  Including, exercise, work appointments, social commitments, bill payments, household tasks, children's commitments, social media, doctor appointments, marketing, networking, a trip to the park, birthday parties etc.  After you have them recorded, go back to the top of your list and write the date and time (schedule) when you will complete the task.  Put all of these dates on your calendar remember to include travel time when you schedule tasks.  As you look at your calendar you will be able to determine how much time you have each day, month and year available for the activities that are important to your life, family and business.  It will help to put time into perspective and help determine why you might be feeling:
overwhelmed
overworked
bored
tired
successful
energized
excited
frustrated
Once you start to schedule everything, it will become easier because many of the entries will be recurring each day, week, month or year.  They will be in your calendar and only new items will need to be added to your schedule.  This will provide a structure that you can rely on to help you with the complex task of running a business and organizing a household.
If you need help with time management book a series of mini organizing sessions with me.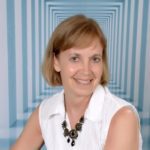 Julie Stobbe is a Trained Professional Organizer and Lifestyle Organizing Coach who brings happiness to homes and organization to offices, virtually using Zoom. She has been working with clients since 2006 to provide customized organizing solutions to suit their individual needs and situation. She uses her love of teaching to reduce clutter, in your home, office, mind and time. She guides and supports you to be accountable for your time, to complete projects and reach your goals. If you're in a difficult transition Julie can coach you to break-free of emotional clutter constraining you from living life on your terms. Online courses are available to help instruct, coach and support your organizing projects. Get started by downloading Tips for Reorganizing 9 Rooms.
Contact her at julie@mindoverclutter.ca
Click here to learn more about her online course Create an Organized Home.
 Twitter – Facebook – Facebook group Organizing Mind and Space