3 Tips to organize a student's move back home
Reading Time – 3 minutes
It is that time of year when college and university students are moving back home for 4 months.  If their things are packed in an organized way it will take some of the work out of moving back to school in September.
1. Buy bins that stack inside each other when they are not in use.
Stacking bins are easy to store.   Most of us like to cut costs and use boxes to move students.  Since moving is an ongoing process for the next number of years buy some bins.  They will stack nicely in a truck/van and in a closet or storage area at home.  They will only need to be purchased once whereas boxes are usually recycled and you need to find more every time. Bins are waterproof.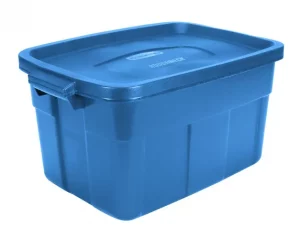 2.  Before the student begins packing, make a list of items they need at home.  
Make sure the items that are needed at home are packed together in a bin.  Label those bins, bedroom.  Other items that they need only for school can be left in the bins to be moved back to school in September.  Label them basement, closet where ever they will be kept.  They may need a bin or two labelled laundry.  Some items may need to be washed before they are stored away for the summer, bedding, blankets, winter coats etc. This makes unloading quick and easy. If your student is moving across the country, arrange to have their school stuff stored with a friend or a storage unit. Save the shipping fees. Keep the list they made to move home to use in September.  When it is time to go back to school look at the list and repack the items that were used during the summer.When you're packing up at college or university, pack the things you need at home separately in one bin and everything else you'll bring back to school in other bins. Click To Tweet
3.  At home, designate an area where the bins will be stored over the summer.
Clean out the designated area before your student arrives home.    If everything is kept close together or in a limited number of areas when September arrives, it is easy to know where everything is.
A little planning can make the move quick and easy.  Next, I will talk about how to make the living arrangement at home easy and enjoyable.
What have you done to make moving your student back home easier?  Share a comment below.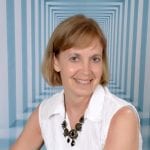 Julie Stobbe is a Trained Professional Organizer and Lifestyle Organizing Coach who brings happiness to homes and organization to offices, in person and virtually. She has been working with clients since 2006 to provide customized organizing solutions to suit their individual needs and situation. She uses her love of physical activity to reduce clutter, in your home and office. She guides and supports you to manage your time. If you're in a difficult transition Julie can coach you to break-free of emotional clutter constraining you from living life on your terms. Online courses are available to help instruct, coach and support your organizing projects. Get started by downloading Tips for Reorganizing 9 Rooms.
Contact her at julie@mindoverclutter.ca
Click here to learn more about her online course Create an Organized Home.
 Twitter – Facebook – Facebook group Organizing Mind and Space