Towards a clutter free bedroom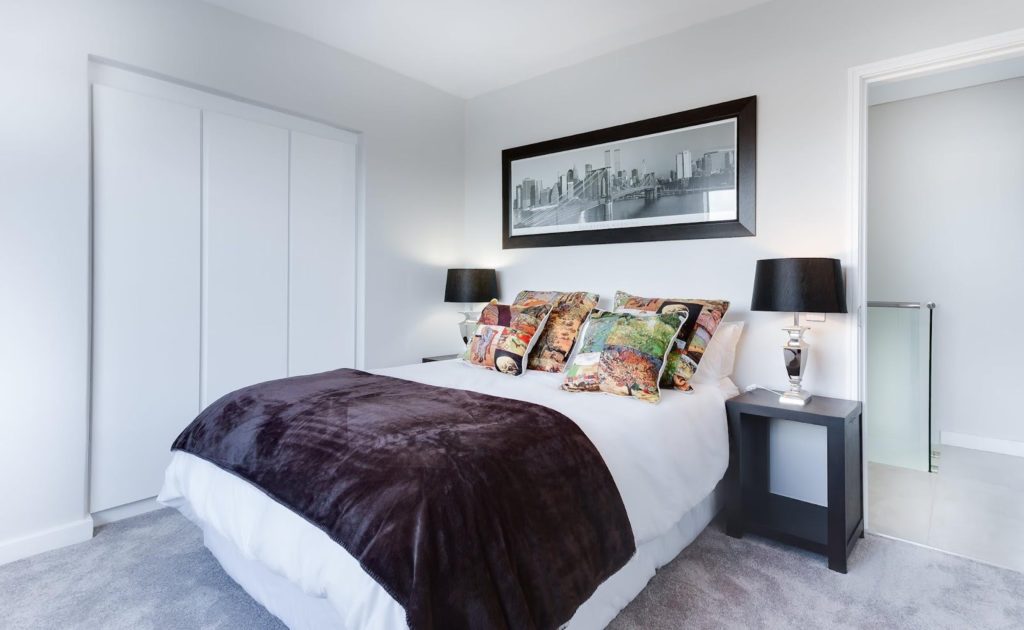 The benefits of having a bedroom free of clutter are obvious to see. It is easier to move in the room without tripping on items left on the floor.  You can find things on your night table without bumping other items over. Have you thought about how a  clutter free bedroom might make you feel?  You will feel as though you have a clearer mind when you are in that room, and that might help you unwind and sleep more effectively.  When it is less cluttered, you might enjoy being there more and it can become a sacred place. Fortunately, it's relatively easy to gain a clutter-free bedroom, so let's take a look at four steps you might not have thought of as a way towards achieving that.
Match The Bed To The Room
Have you seen a bedroom with a bed and furniture that take up all the space so that it is difficult to move around the room?  Did you ever think the cluttered feeling could be caused by the size of your bed? Try to match the bed to the room size.  A less crowded room is easier to keep clean and organized. When you have a huge bed, one problem is that you might struggle to feel relaxed in that room with no place to move.  You might need to visit a mattress store in your area to find better options for your space. Visually your room will look bigger, less crowded and more inviting. You will feel less anxious entering the room and have less stress. Practically it will be easier to get things out, put them away and make your bed every day. 
Store Items Under The Bed
This is a simple thing you can do which will make your bedroom less cluttered and visibly cleaner. Storing items under the bed is something that is not always possible – for instance, if you have a divan base that almost touches the floor. Captain's beds are built with drawers under the bed for storage.   Some beds have a base that is hinged to create a storage area in the bed frame.  You can create storage under your bed by using bed risers to lift the bed up.  When there is space under the bed,  make use of it. It's amazing how this space can be used so you have more room in your closets or dressers.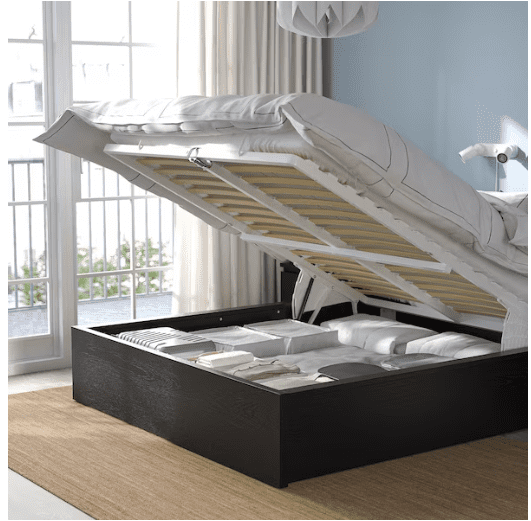 Minimize Wall Decorations
It can be tempting to go all out and try to decorate your bedroom in a way that is beautiful.  You might find it quite beneficial to not go overboard here. In fact, you'll find that keeping wall decorations to a minimum will lead to a space that has less visual clutter and a much clearer appearance.   Put items on the wall that have a calming effect so it is easier to relax and clear your mind as you get ready to sleep. 
Store Things Elsewhere
Finally, there is something to be said about not letting the bedroom become a general dumping ground for random items around the home.  It is one of the most important rooms in the home and one that you need to care for and respect. It is a space where you rejuvenate your mind and regenerate your body for the next day.  It is easy at the end of a tiring day to bring things into the bedroom, put them down and say you'll put them away tomorrow.  Take the extra minute and put them away so you don't have a constant reminder of an unfinished task when you are trying to go to sleep.   Don't end up with lots of random items cluttering up your restful space. 
Usually, I talk about the process of decluttering a room to have less unwanted stuff.  These 4 steps approach making a bedroom clutter-free in a different way, through the thoughtful selection of furniture, decoration and storage.  They also help to create a room with less visual clutter and mental clutter.
In the comments share how you make your bedroom clutter-free.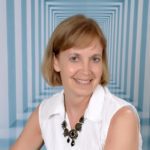 Julie Stobbe is a Trained Professional Organizer and Lifestyle Organizing Coach who brings happiness to homes and organization to offices, virtually using Zoom. She has been working with clients since 2006 to provide customized organizing solutions to suit their individual needs and situation. She uses her love of teaching to reduce clutter, in your home, office, mind and time. She guides and supports you to be accountable for your time, to complete projects and reach your goals. If you're in a difficult transition Julie can coach you to break-free of emotional clutter constraining you from living life on your terms. Online courses are available to help instruct, coach and support your organizing projects. Get started by downloading Tips for Reorganizing 9 Rooms.
Contact her at julie@mindoverclutter.ca
Click here to learn more about her online course Create an Organized Home.
 Twitter – Facebook – Facebook group Organizing Mind and Space
Click here to learn more about working with a Professional Organizer.